Norlane Dental Payment Plans: Smile Now and Pay Later in Instalments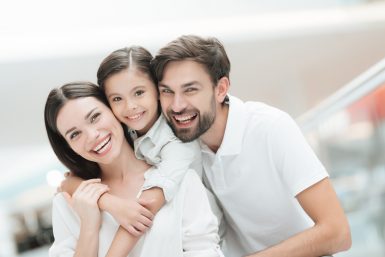 If you are missing a tooth or teeth, if you have cavities, if you need teeth straightened, if you want whiter teeth, if you have any dental issue and you don't have a lot of cash to pay for treatment, what can you do?
The great news is you can come to Norlane Dental Surgery!
Why Norlane Dental Surgery? Because we offer the broadest range of dental payment plans in Norlane and the surrounding areas!
At Norlane Dental Surgery, we are happy to offer different approaches to paying for your dental health, without breaking your pocketbook. You can choose between zipMoney, AfterPay, and MySmilePlan/OPENPAY.
Each of these plans has different approaches, treatment limits, and timetables, so it is essential to choose the payment plan that is best for your circumstance.
Let's take a closer look at each of these plans, and what they can offer you!
What is zipMoney?
zipMoney is a convenient and secure way to defray the expense of dental care over time. You can receive your treatment as you need it, but zipMoney gives you the flexibility to spread your payments into convenient instalments.
Applying for zipMoney couldn't be easier – it's done online, and you usually receive your answer about coverage within three minutes!
What are the Benefits?
zipMoney is simple, safe, and easy.
Up to 12 months' interest-free for each payment to your dental health provider.
Once the account is opened, payment is authorised when a clinic requests a login to your zipMoney account to authorise payment. Sign in to your digital wallet, confirm, and pay.
No deposit necessary. Apply for an account limit that will cover the entire cost of treatment.
The virtual account can be used for dental costs. Credit cards or other loans are not needed.
zipMoney lets you get the treatment you need while spreading the cost.
Any Australian resident, who is employed or over 18, can apply.
zipMoney is initially interest-free, but interest does accrue after the no-interest period.
About Afterpay
Afterpay splits your payment (up to $1,000) into four fortnightly interest-free payments. It's just that simple. Divide the cost of your treatment by four, spread that over eight weeks, and you have your payment plan!
To enrol, you download the Afterpay App on your phone or sign up. Before receiving treatment, you can check your spend limit in the Afterpay app.
Once your treatment is concluded, the app generates a barcode for our Norlane Dental Surgery front desk staff to scan. Instantly, Afterpay debits your first instalment from your chosen bank card. You can see and follow your payment schedule for the remaining payments, inside the app.
Summarising Afterpay
Repayment period: 8 weeks (4 fortnightly payments)
Minimum repayment: ¼ of your spending
Maximum expense: $1,000
Interest: No, interest-free
Account costs: No, the account is free
Credit check: Not required
Requirements: Must be above 18 years old and with a valid Australian bank payment card
Application: Online or in-app
MySmilePlan/Open Pay
For MySmilePlan/OpenPay, you pay an initial establishment fee and have a great deal of flexibility in paying your dental bills. A 20% deposit and a one-off establishment fee of $39 is all you have to pay to get your dental treatment underway.
The loan amount is spread fortnightly, interest-free credit card payments over three months for amounts up to $500, 9 months for amounts up to $2,000 and 15 months for amounts up to $9,000.
The My Smile Dental Plan® has:
No deductibles
No annual maximums
No participation requirements
0% interest – No interest EVER
Treatment plans up to $9,000
Manageable fortnightly payments
Simple application process at the practice
Low establishment fee
Membership Advantages
My Smile Dental Plans include savings on specialty dental care, including:
Orthodontics
Oral Surgery
Endodontics (root canals)
Periodontal (gum) treatment
Cosmetic services like in-office teeth whitening
Using your payment plan at Norlane Dental Surgery
At Norlane Dental Surgery, payment can be used for many treatments. The best way to determine what treatments you may need, what is covered, and which plan might be best for you is to contact us at Norlane Dental Surgery!
Dental Health Now at Norlane Dental Surgery!
At Norlane Dental Surgery, we believe everyone deserves excellent quality dentistry, and our goal is to help you achieve this.
Norlane Dental Surgery is a multi-surgery practice which has been operating for over 30 years taking care of the oral health needs of the community. At Norlane Dental Surgery, our focus remains on providing patients with exceptional general, orthodontics and implant dentistry.
If you would like to learn more about us, please contact us now for a consultation.
We offer Interest Free Plans – No Interest Ever!
Schedule your dental appointment now.
Call us on (03) 5278 2666 or visit us at 124 Sparks Road in Norlane.
NEED ADVICE? JUST ASK US A QUESTION.
(replies during business hours)
Book Your Dental Consultation Today!
We accept EFTPOS, all major Credit Cards as well as HICAPS, MBF, Medibank Private, HCF & All major health funds.
OPENING HOURS

Mon: –
Tue-Fri: –
Sat: –
Sun: Closed
PARKING/PUBLIC TRANSPORT
There is ample free car parking onsite
Norlane Geelong dentist also serving local communities in Geelong, North Geelong, West Geelong, East Geelong, South Geelong, Corio, Lara, North Shore, Highton, Belmont, Little River, Newtown, Armstrong Creek, Ceres and Grovedale.