Our Team
Our team at Norlane Dental Aesthetics and Implants comprises of highly-trained, experienced and friendly dental professionals, committed to ensuring you receive the most appropriate dental health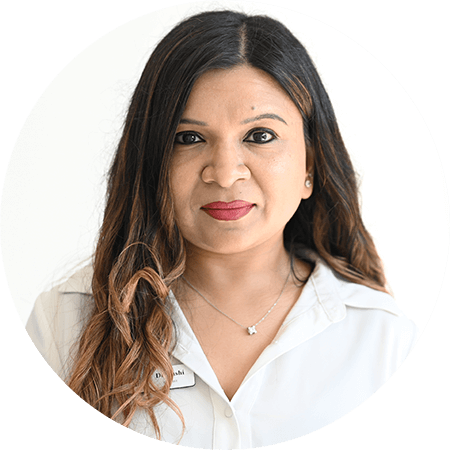 Dr Rashi Gupta
Principal Dentist
Dr Rashi Gupta has been practising dentistry for more than 23 years. She previously worked at several other dental clinics throughout Melbourne, including Royal Dental Hospital gaining experience in all facets of modern dentistry.
With a keen eye for detail, Dr Gupta does not only have an interest in advanced dentistry like Cosmetic, Implants & Orthodontics but also in helping patients alleviate their fears of the dentist. She is passionate about creating great smiles for her patients.
Dr Gupta is a keen believer in continuing professional education. She has invested much time in travelling abroad, particularly to the United States, to learn the latest in cosmetic and implant dentistry.
She did her Master Clinician Program in Implant Dentistry at the Loma Linda University School of Dentistry, Los Angeles, California.
She also did advanced courses in Sinus Elevation/Grafting and Aesthetic treatment of soft tissue recessions from Los Angeles, California.
She did her full arch Implant restoration course (All-On-4®). A cost-efficient graftless solution that provides patients with a fixed full-arch prosthesis.
Before this, she travelled to Columbia to complete the MIS Esparza Implant Program.
She completed 'Fellow of the International College' of Continuing Dental Education for 'Orthodontics in general Practice' with honours.
She is a member of the Australian Dental Association and the Australian Society of Implant Dentistry.
Dr Gupta enjoys spending time with her family and running for fitness outside the practice. She also loves travelling.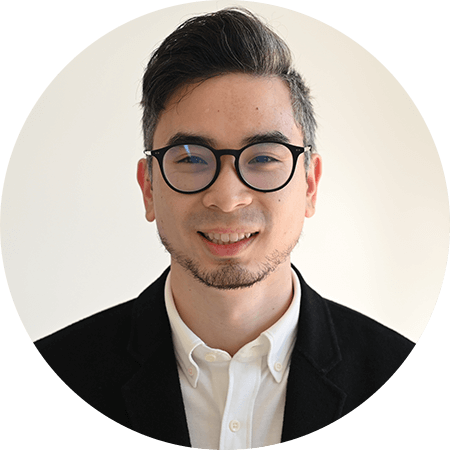 Dr Benjamin Pham
Dentist
Dr Benjamin Pham graduated from The University of Melbourne.
He is an enthusiastic and conscientious practitioner and enjoys all aspects to general dentistry, with a particular interest in aesthetic dentistry and implants.
Ben is a kind and mild-mannered dentist who espouses a patient-centred approach through his passion for educating patients.
He hopes to support his patients through any dental anxiety or stress and change their relationship with dentistry to make long-term sustainable improvements to their oral health.
Outside of dentistry, Ben enjoys staying active by playing soccer and going bouldering.
Spending time with friends and family is very important to him.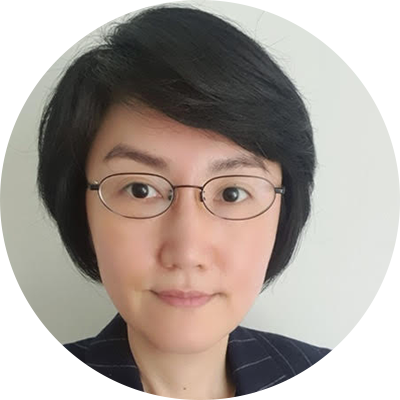 Dr Jean Heejin Ryu
Dentist
Dr. Jean Ryu graduated from the University of Adelaide, Australia with a Bachelor of Dental Surgery degree in 2013.
She is a dedicated and compassionate dentist who enjoys the art and science of dentistry.
She thoroughly enjoys every aspect of dentistry and has a special interest in Cosmetic Dentistry and Dental implants. She attends numerous courses to provide the latest dental treatment techniques in meeting her patients' needs.
Jean always puts her patients' needs first and strives to achieve the best outcome for her patients. She finds working in dentistry most rewarding as she builds a strong rapport with patients, monitors the progress of their oral health, and notes the individuality of each patient's oral hygiene practices.
Jean believes in the continual development of her dental practice to benefit her patience and her staff.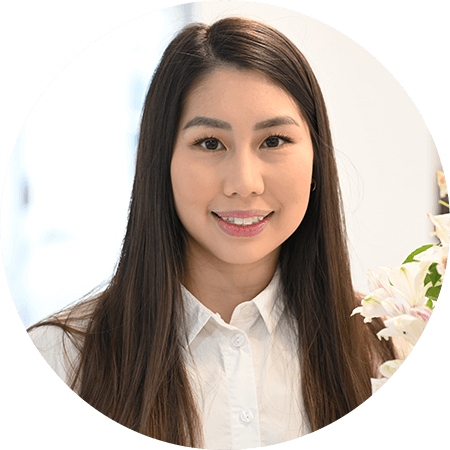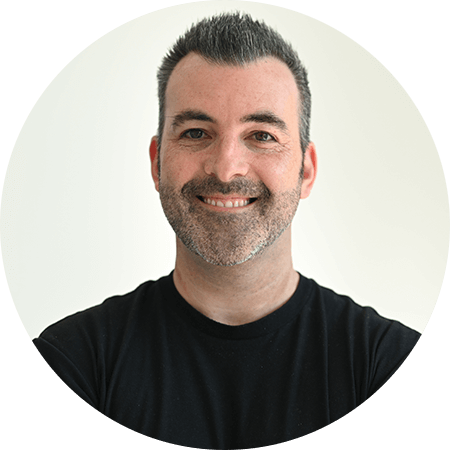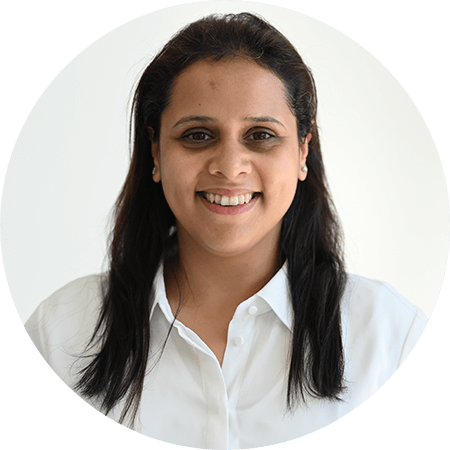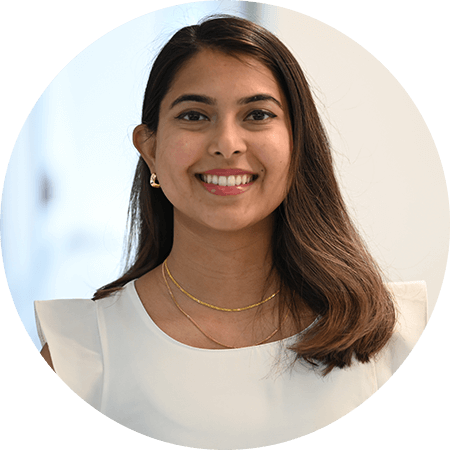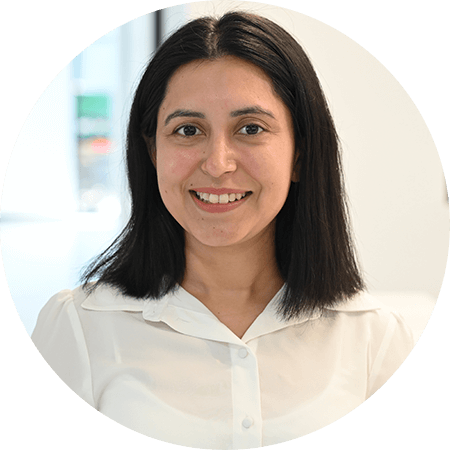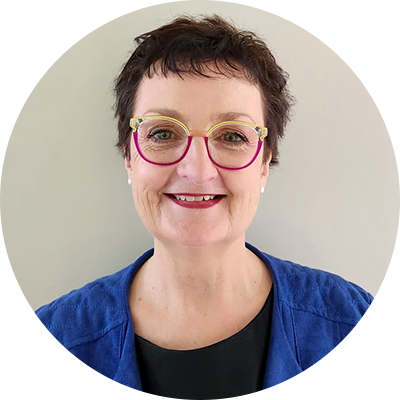 Kerry Allison
Front Office Co-Ordinator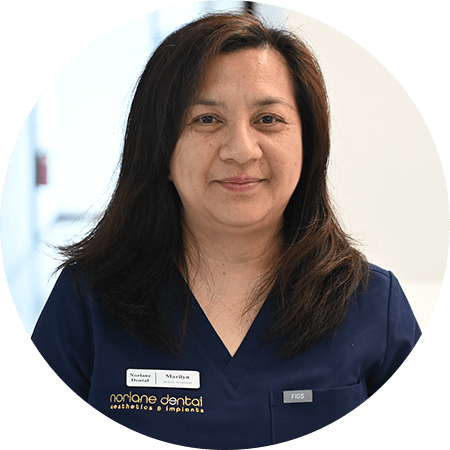 Marilyn
Clinical Coordinator
Marilyn has been working at Norlane Dental Aesthetics and Implants since 2016 .
She is hardworking , friendly and so easy to talk to ! She a big asset to our team.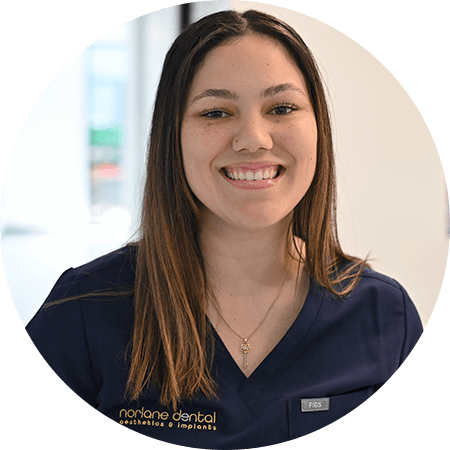 Tearn
Treatment Coordinator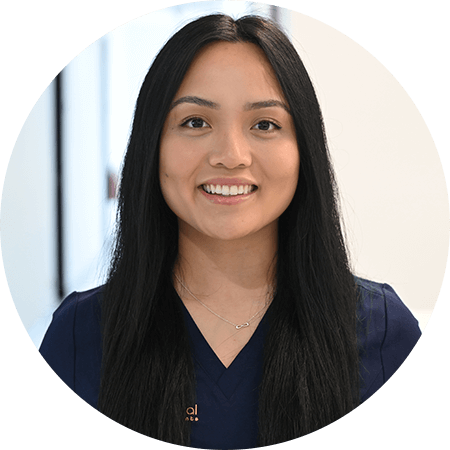 Andrea
Dental Assistant
Andrea joined Norlane Dental Aesthetics and Implants in August 2018. She has a friendly, personality quirky that patients adore.
She is hardworking, responsible, and an asset to our practice.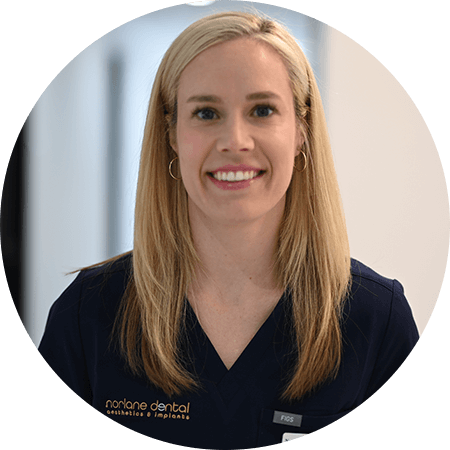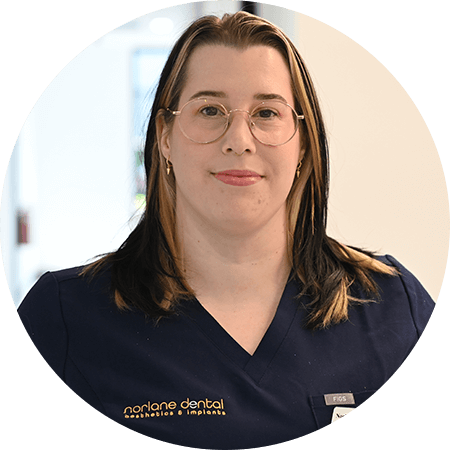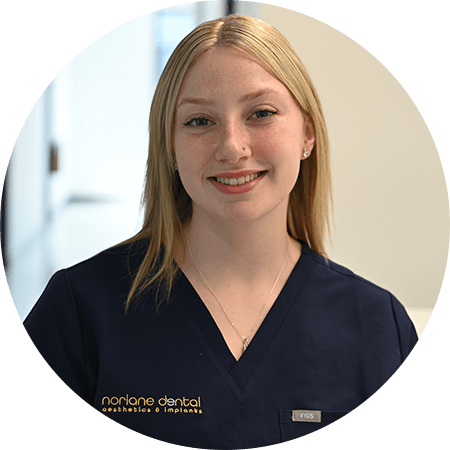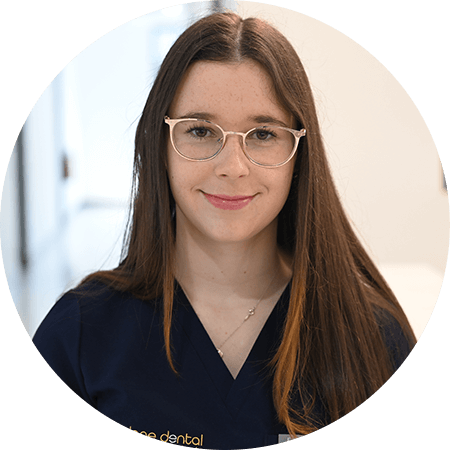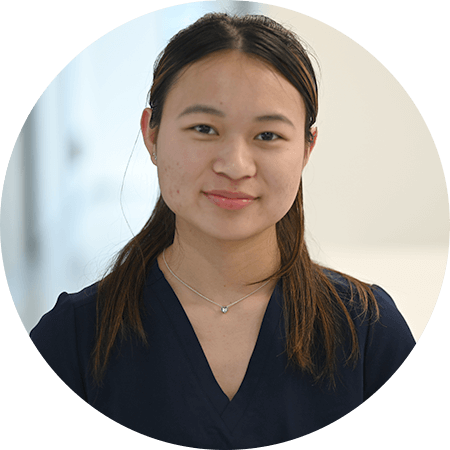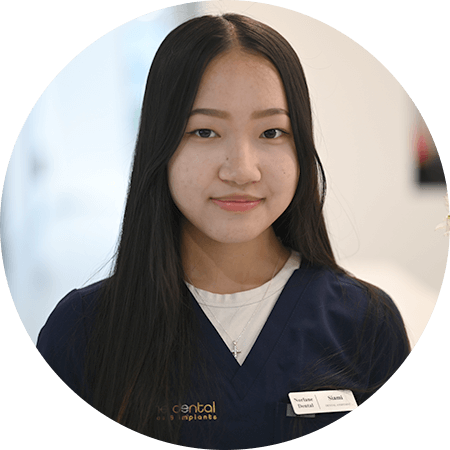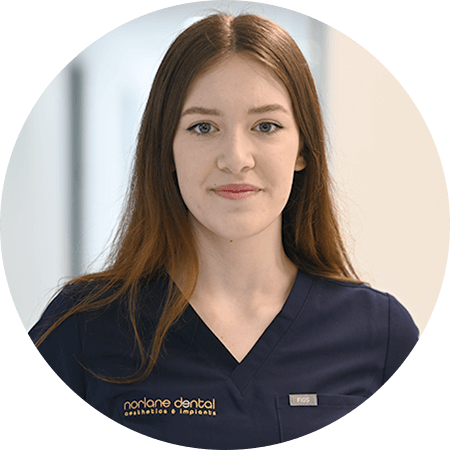 More about Norlane Dental Aesthetics and Implants
Discover more about Norlane Dental Aesthetics and Implants. Visit our About Us page.