Office Location
124 Sparks Rd, Norlane, VIC 3214
Achieving good oral health comes with dental expense. All too often, this is the reason some forgo dental appointments.
At Norlane Dental Surgery, we are advocates of affordable quality dentistry. We believe that everyone deserves to have good oral health. Give your pearly whites the care they deserve through interest-free payment plans available in our office.
Read on to learn more.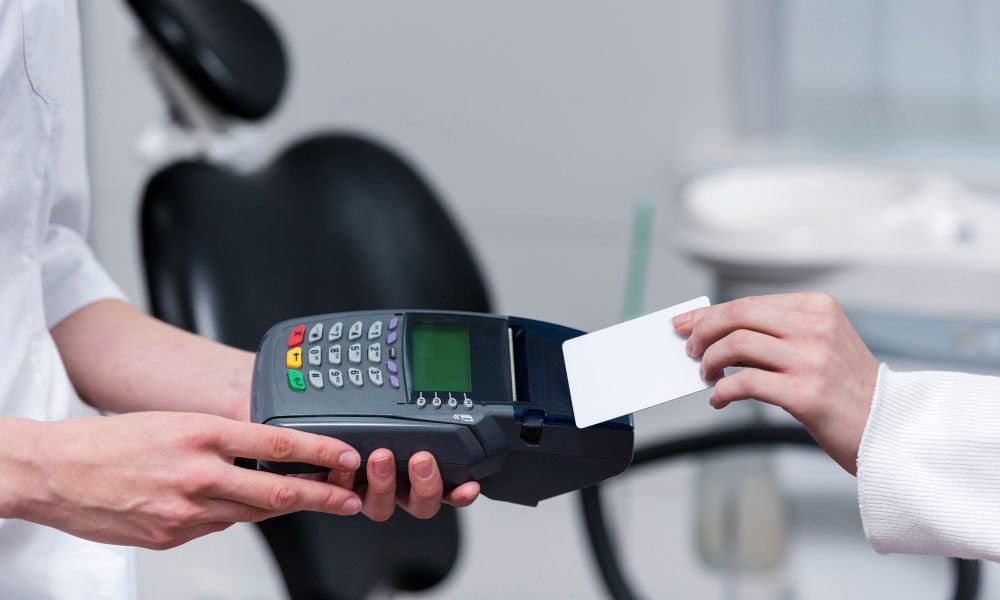 Interest-Free Plans – No Interest Ever!
Norlane Dental Surgery has six finance providers. Let's take a look at each one.

1. Zip
Get treatment now. Pay later.
Norlane Dental Surgery accepts Zip Money as a form of payment for all your dental services.
Zip Money allows you to pay your dental bill in easy, affordable installments with absolutely no interest.
You get to choose whether to pay by week, fortnight, or month. Simply apply online and learn about your eligibility in seconds.
Norlane Dental Surgery can assist you with the application – it takes just a few moments – so you can have more flexibility when it comes to paying for you and your family's dental treatments.

2. Afterpay
Shop now. Enjoy now. Pay over time.
Four simple payments.
Afterpay helps you enjoy your smile now and pay for it in four equal payments. With Afterpay you can distribute the cost of your treatment with no added interest, and no additional fees*.
Sign up to Afterpay, book an appointment at Norlane Dental Surgery, and scan your Afterpay barcode at the reception desk – it's as easy as that.
Everyone deserves a beautiful smile, and with Afterpay, there's even more reason to show it off.
*Subject to Afterpay approval and transaction limits. Late fees may apply if you fail to make a payment on time.
For Afterpay's terms, please visit https://www.afterpay.com/en-AU/terms-of-service.
3. MySmilePlan
Interest-Free Plans – No Interest Ever!
0% interest means you won't pay more than necessary for your dental treatment or be struck with a high interest rate after the first six months.
Pay Over 9 and 15 Manageable Months
Distribute the cost of your dental plan over nine interest-free months for up to $2,000, or 15 interest-free months for up to $9,000, and make additional payments to pay it faster.
Up to $9,000 Covered
MySmilePlan can be used for up to $9,000 worth of General, Cosmetic, Orthodontic & Specialist dental care treatment plans.
Easy Fortnightly Payments
Treatment plans of up to $9,000 can be split into manageable, fortnightly payments that won't burden your finances.

4. National Dental Plan
A Modern Dental Payment Plan Solution
Up to $12,000 — With National Dental Plan, you can start up to $12,000 in treatments today.
Simple Application Process — National Dental Plan's application process is simple and efficient and only takes a few minutes to complete at the reception.
No Interest Ever! — National Dental Plan is the leading payment plan that puts your best interests first (without charging any interest!).
Spread the Cost Over Time — Spread the cost of your treatment over easy to manage fortnightly payments.
Fast Approval — Approval is fast and hassle-free!
Easy Payments — Affordable fortnightly direct payments reduce the upfront cost of treatment.

5. SuperCare
Access your Superannuation to pay for your Dental Treatment
Norlane Dental Surgery SuperCare – an external service provider – that can assist you in making an Application via the Early Release of Superannuation Program, operated by the Australian Taxation Office, to cover Dental & Orthodontic treatment costs.
SuperCare helps facilitate funding for most Dental procedures, such as:
SuperCare's intention is to relieve the stress associated with the financial burden of Dental treatments and, in doing so, support the health of everyone.
SuperCare is the only company in Australia established to assist Patients with their ERS Applications. SuperCare ensures a stress-free and timely outcome. Each Applicant is ensured to be fully informed and supported throughout the whole process and, as such, is made to feel 'special'.
SuperCare – with you every step of the way!

Convenient Payment Methods
At our office, there's more than one way to pay your dental fees! Choose among our payment options for the most convenient option for you.
Credit cards
We accept Mastercard, Visa, or EFTPOS cards in the office.
On the spot claims with HICAPS
Claim your health rebates on the point of sale through HICAPS and pay only the gap. The process takes less than five minutes.
Affordable Quality Dentistry at Norlane Dental Surgery
There's no need to delay your dental treatment. With convenient payment methods and interest-free payment plans in our office, taking care of your teeth has never been easier.
Schedule your dental appointment now.
Call us on (03) 5278 2666 or visit us at 124 Sparks Road in Norlane.
We offer Interest Free Plans – No Interest Ever!



We accept EFTPOS, all major Credit Cards as well as HICAPS, MBF, Medibank Private, HCF & All major health funds.




We are now accredited to NSQHS Standards and HDAA.


NEED DENTAL ADVICE? JUST ASK US A QUESTION.
(replies during business hours)
Book Your Dental Consultation Today!
We accept EFTPOS, all major Credit Cards as well as HICAPS, MBF, Medibank Private, HCF & All major health funds.
OPENING HOURS

Mon: –
Tue-Fri: –
Sat: –
Sun: Closed
PARKING/PUBLIC TRANSPORT
There is ample free car parking onsite
Norlane Geelong dentist also serving local communities in Geelong, North Geelong, West Geelong, East Geelong, South Geelong, Corio, Lara, North Shore, Highton, Belmont, Little River, Newtown, Armstrong Creek, Ceres and Grovedale.