Smile Design and Makeover
Smile Design and Makeover Norlane Geelong
The "Hollywood Smile"
Television stars have it all – from face to character, they shine above all else. No wonder many idolise them and even dream to shine just like them.
Norlane Dental Aesthetics and Implants can help. One star quality is the "Hollywood Smile" – dazzling pearly whites, straight and even, white and sparkling, and in every way perfect. With help from Norlane Dental Aesthetics and Implants, you can achieve this look!
Smile design and makeover treatment for contemporary aesthetic dentistry is increasing among dentists and other dental practitioners. Porcelain veneers Norlane are the most used restorations for aesthetics.
These are very important for minimally invasive and highly cosmetic treatment, with appropriate function and perfect integration in harmony with the patient's face.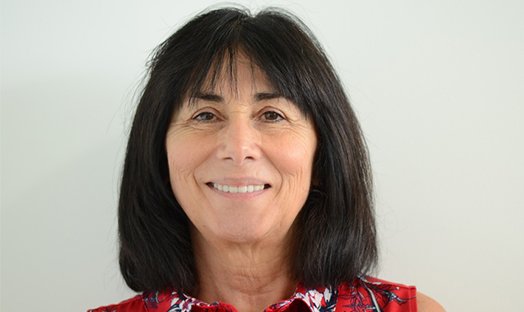 Factors Affecting your Smile
The most common factors that negatively affect one's smile are:
Crooked and crowded teeth
Missing teeth
Discoloured teeth
Misaligned teeth
Amalgam (silver) fillings
Worn and broken teeth
Gaps between teeth
Cosmetic Dentistry Services
Norlane Dental Aesthetics and Implants offers multiple cosmetic dentistry services, which can be combined in smile design. Let's take a look.
Teeth Whitening
Also called "teeth bleaching," this method can brighten and whiten your discoloured and/or stained teeth up to 8 shades in one procedure.
Teeth whitening can be performed in our dental office or at home. Not everyone's teeth can be whitened, so it is very important to check with your Norlane dentist to ensure you are a good candidate.
ZOOM! Whitening
ZOOM! Whitening Norlane is an in-office whitening process that is popular for its ability to quickly brighten teeth from the effects of discolouration.
The treatment uses a ZOOM! Advanced power chairside lamp to speed up the bleaching process. ZOOM! Whitening removes stubborn stains that can't be removed by regular teeth whitening Norlane.
The bleaching gel used in the process eliminates stains that can't be removed by regular teeth whitening. The result is a healthy and longer lasting glow.
Porcelain Veneers and Crowns
Porcelain veneers are thin ceramic shells that are attached to the front surfaces of teeth to enhance your smile.
Custom made for each patient; these cosmetic improvements closely resemble the appearance of natural tooth enamel.
Dentists use veneers for many cosmetic procedures, ranging from teeth whitening to orthodontic corrections.
Crowns are custom-made to fit snugly over your tooth. They are usually manufactured from acrylic or porcelain that has been fused to metal to hold out against bite pressure.
Crowns can be used to address teeth that are poorly shaped, severely decayed, broken, chipped, have had large fillings, or to cover spaces between teeth.
Porcelain Fillings
Dental porcelain is durable, and therefore suitable for larger fillings and cracked teeth.
Porcelain fillings provide a great cosmetic result because the porcelain can be adjusted to the colour of the natural tooth, and it has a similar quality to that of tooth enamel.
Porcelain fillings are not built up in the mouth like a composite resin: they are custom-made outside the mouth by process of casting or milling.
The customised piece of porcelain is then bonded onto the tooth.
Smile Design and Makeover in Norlane Geelong
If you think your smile needs fixing, consult your smile partners at Norlane Dental Aesthetics and Implants today. We precisely plan your smile before starting the actual procedure.
With good preparation, advanced techniques, and experience, we great results that will leave you smiling and satisfied.
We take pride in providing comprehensive cosmetic dental procedures for that Hollywood smile you desire.
FREE Smile Makeover Consultation
Schedule your appointment online today, or give us a call at (03) 5278 2666. We look forward to meeting you!
We are located at 21 Princes Highway in Norlane.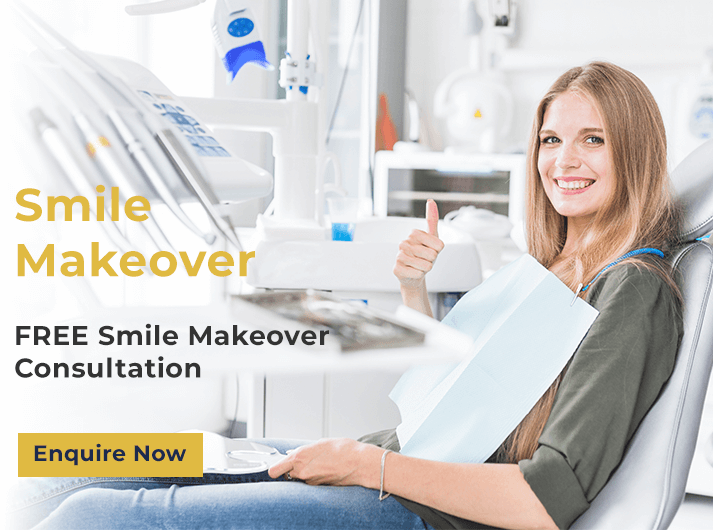 Smile Designing Case 1:
Replacement of front upper 4 lifeless fillings with minimal preparation crowns. Patient had reflux hence the back of her teeth was deteriorating.
Beautiful aesthetic crowns were done to give our stunning patient a younger smile to match her persona and natural beauty.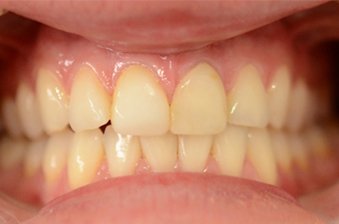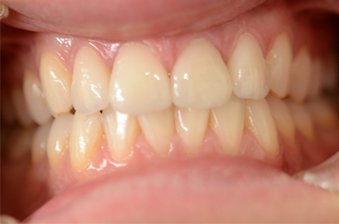 Smile Designing Case 2:
Our patient did not like his smile. One of the front tooth was too far gone and the prognosis was hopeless. A bridge was done (patient did not want an implant) and a very lifelike bridge was placed – also protecting other teeth from further fracture.
The patient was very happy with his new smile .
This case was done at least 5 years ago .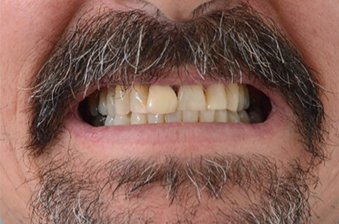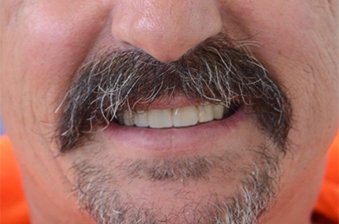 Smile Designing Case 3:
The patient came in asking for a complete smile make over.
A complete smile make over is what she got!
Minimal prep crowns on front teeth – the length of the teeth was increased to give a younger fresher look and the cant was corrected as well.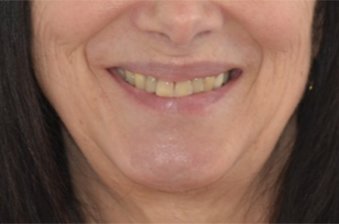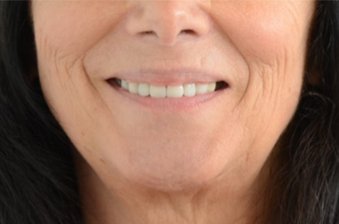 Smile Designing Case 4:
This patient was beside herself when she came in. She had fractured her front teeth.
A combination of crowns and implants were used to restore her smile after a lot of thorough planning.
The patient was so happy to be able to lead a better more confident lifestyle.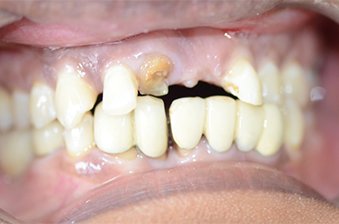 Smile Designing Case 5:
Patient came in for a smile design. She declined braces.
Minimal prep crowns done for upper teeth to give her the exclusive smile she desired.
In all such cases we always do a wax up or a try in of the smile first to make sure patient is happy with her planned smile (which is planned after much discussion with the patient).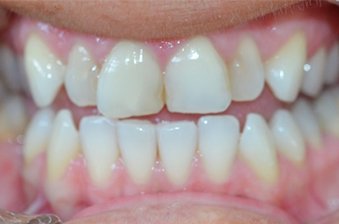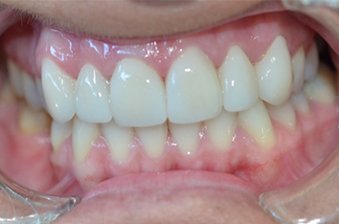 Smile Designing Case 6:
One of our favourite patients Tony!
His teeth were breaking down because of a multitude of factors including bruxing (grinding teeth while sleeping).
The height of his teeth was increased and he minimal prep crowns (in zirconia – one of the strongest materials available).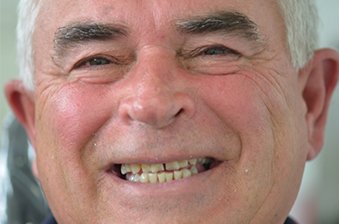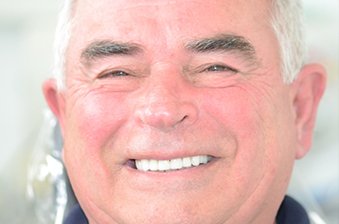 Smile Designing Case 7:
Smile Designing Case Before and After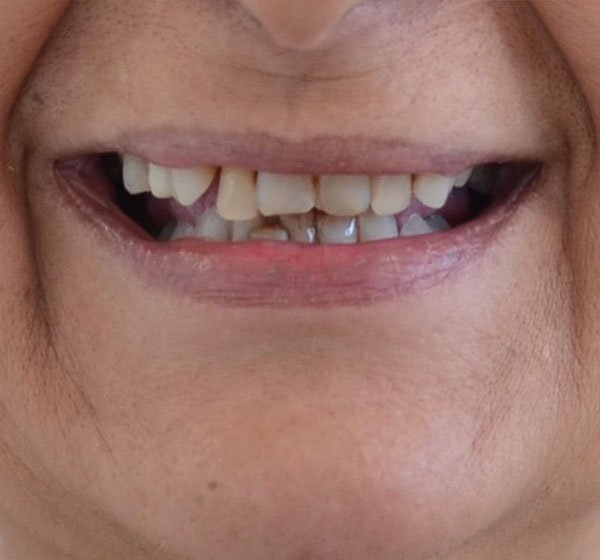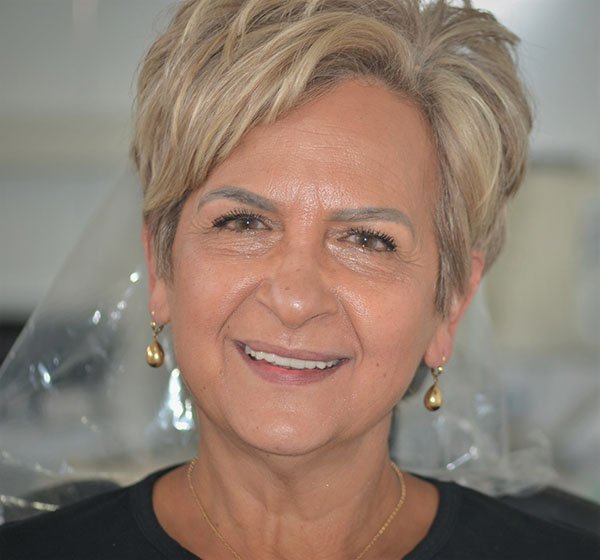 Frequently Asked Questions
What can I do to maintain a bright and healthy smile from home?
With regular dental care, you can help your whitening results last longer, keeping your smile brighter and more beautiful. Every day, you should brush your teeth twice and floss at least once. Limiting drinks with dark pigments can also reduce the reappearance of stains. With good oral hygiene, you can enjoy a gorgeous, healthy smile.