FREE Orthodontics Consultation
To claim your FREE Orthodontics Consultation, call us on (03) 5278 2666 or request your appointment online.
Dental Braces Norlane Geelong
For most people, a pleasing smile is the main benefit of orthodontics. After your braces are removed, you'll feel more confident. During your orthodontic treatment, we want you to feel as comfortable as possible.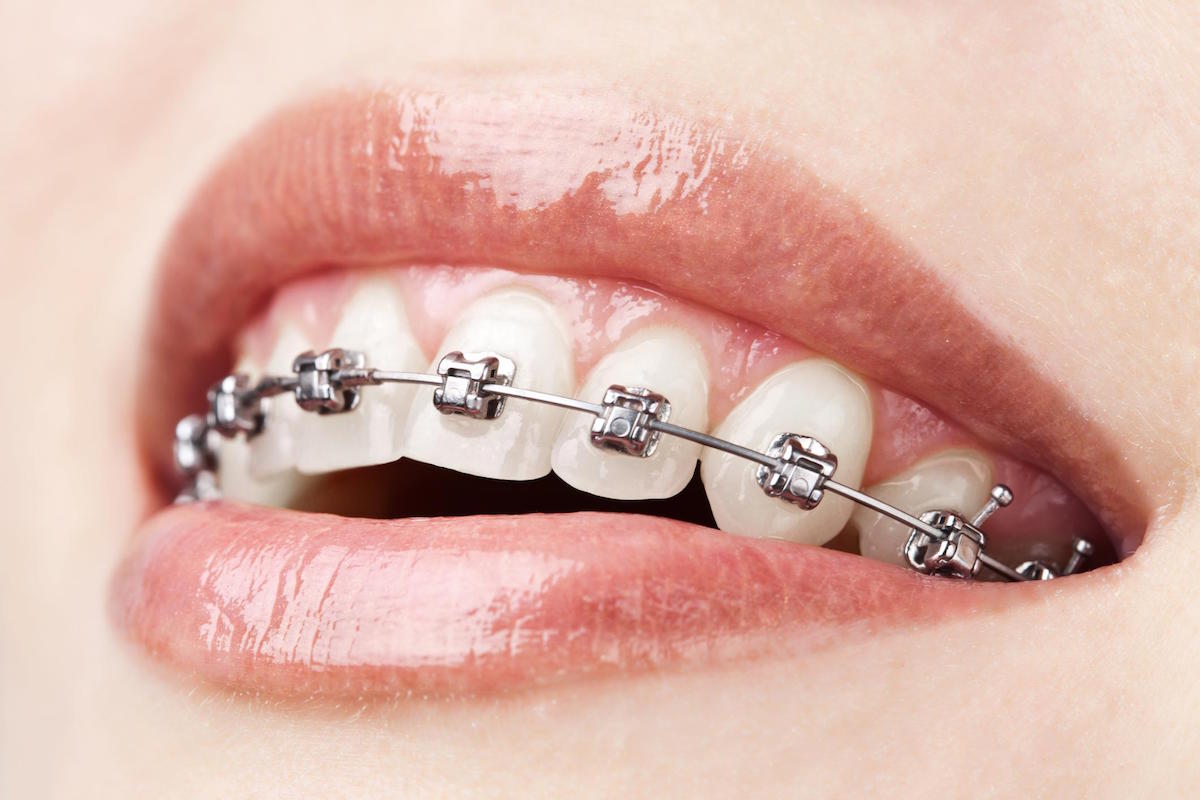 Braces for Children
While there is no exact age to begin orthodontic treatment, Norlane Dental Aesthetics and Implants recommends visiting the dentist Norlane around age seven.
By seven, most children have a combination of baby teeth and permanent teeth, making it easier for us to diagnose and adjust tooth and jaw alignment issues at and earlier stage.
Early treatment allows your dentist to do several things for their young patients, including:
Correcting and assisting the growth of your child's jaw to help the permanent teeth erupt straight
Regulating the wideness of the upper and lower arches
Creating more space for crowded teeth
Avoiding the need for permanent tooth extractions later in life
Correcting thumbsucking and improving minor speech issues
Please contact us to book an appointment for an orthodontic assessment. Early treatment will provide a healthy, beautiful smile for the child.
Braces for Teenagers
Crooked teeth can have great effects on your teenager's self-esteem and social skills. That's why our team at Norlane Dental Aesthetics and Implants offers orthodontic solutions for teens to help them achieve healthy, beautiful and confident smiles for a lifetime.
Braces for Adults
Orthodontics is not just for teens. In fact, many adults are receiving treatment because they understand the importance of maintaining dental health, and they want to feel good about their looks. Adults are taking advantage of the opportunity to receive orthodontic care, and now you can too.
Common reasons why adults consider getting orthodontic treatment:
Bad bite causing teeth to fit together irregularly
Crowded or spaced apart teeth
Abnormal jaw pain, or pressure caused by crooked teeth
Desire to achieve a healthier mouth and a more beautiful smile
Norlane Dental Aesthetics and Implants offers a variety of braces, types, and styles, to choose from.
Some common teeth straightening options include:
Traditional metal braces
Ceramic (Clear) braces
Invisalign®
Orthodontic braces play an essential role in the lives of many people. While braces may have had a bad reputation in the past, modern dental advances make it easy to look good and feel good! Contact us to schedule your orthodontic check-up.
Benefits of Orthodontic Treatments
Straighter teeth, healthy teeth
Properly aligned teeth are easier to manage with flossing and brushing, and may help prevent other health problems.
Building beautiful smiles, building confidence
Orthodontics can help boost your self-confidence, giving you a positive outlook in life and the freedom to smile without holding back!
Dental Braces in Norlane Geelong
Orthodontics performs a great role in building one's self-esteem and dental health.
At Norlane Dental Aesthetics and Implants, we provide effective orthodontic solutions to irregular bites and jaw alignments.
FREE Orthodontics Consultation
For more information about orthodontic treatments in Norlane, call us on (03) 5278 2666 or request your appointment online.
We are located at 21 Princes Highway in Norlane.
Frequently Asked Questions
Why do adults need to receive orthodontic treatments?
Some adults never received orthodontic treatment as children to correct issues such as crooked or crowded teeth, irregular bites, jaw joint disorders. If untreated, these problems can cause tooth decay, gum disease, headaches and earaches, as well as speaking or chewing problems.
Are orthodontic treatments for adults different from those of younger patients?
Like children, adults can receive the benefits of an improved smile and health from wearing braces. However, since adults are no longer growing, the treatment duration may be longer than it is for teenagers.