Lost Fillings, Crown or Inlay/Onlay
Lost fillings, Crown or Inlay/Onlay Norlane Geelong
Dental restorations such as tooth fillings, dental crowns, and inlays and onlays restore your teeth's function and beauty.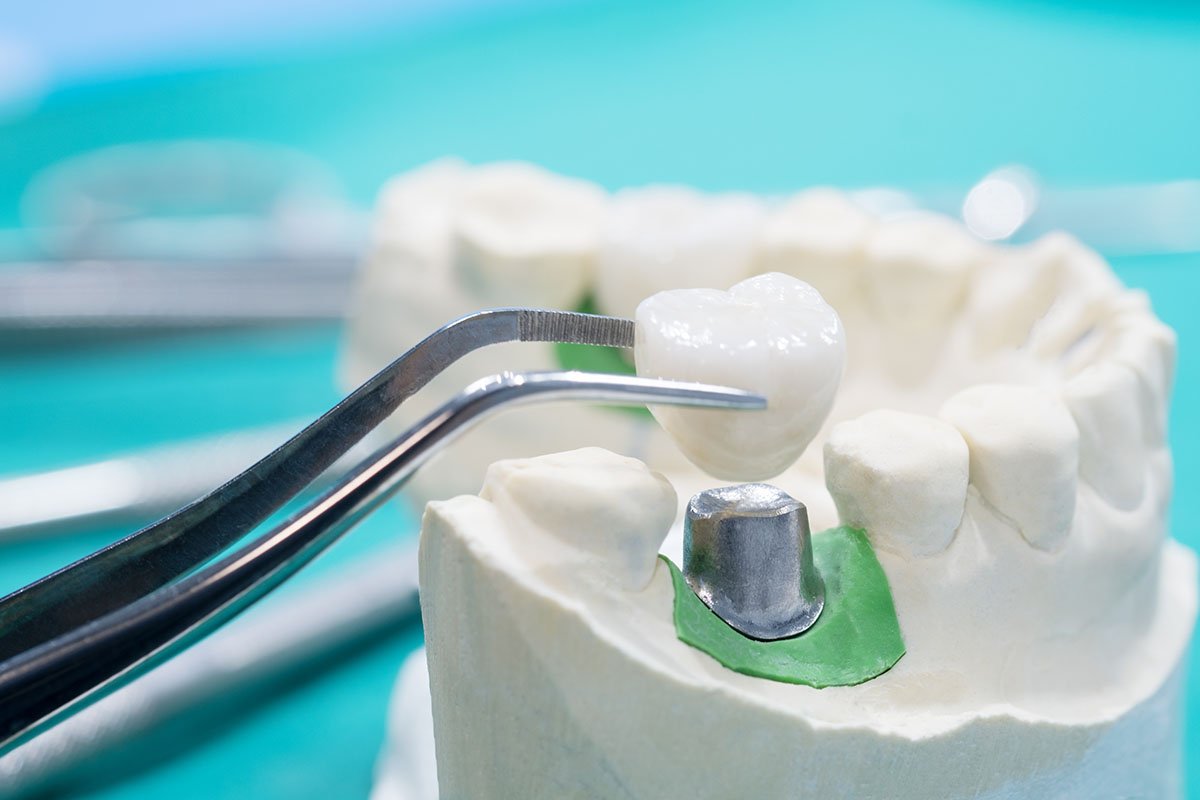 They stop dental issues from worsening, protecting you from more advanced damage. They are made of sturdy materials and effectively participate in your teeth's day-to-day functions.
In some cases, dental fillings may come loose because of a decay that has developed underneath it.
The decay can result in some changes in the shape of the tooth, causing the filling to fit loosely on the tooth.
Aside from decay, crowns and inlays may also loosen due to tooth cracks or bad habits such as eating too many chewy foods.
Commons Reasons for Restoration Damage
Dental restorations can be damaged due to the following factors.
Natural wear
Although manufactured to be durable, dental restorations have their limitations. Daily chewing, grinding, biting, and other functions weaken them and drive them to a point where they eventually break.
Abuse
Dental restorations may be long-lasting, but that does not mean that you can abuse them. Avoid using your teeth as tools outside their natural functions, as that can cause damage.
Tooth decay
Secondary cavities wear out the tooth until it can no longer support the dental restoration.
Poor dental job
Deciding on the best dentist for you is as important as getting proper dental treatment. Poor dental work can affect the functionality of dental restorations.
First Aid Steps
In case of damaged dental restorations, here's what you can do:
Remove all broken parts left in your mouth. This helps avoid breathing them in and causing an infection.
Take over-the-counter pain relievers or apply clove oil on the affected tooth to reduce pain and sensitivity.
Go to your Norlane dentist immediately.
Dental Restoration Repair in Norlane
Repairing your damaged dental restoration depends on the severity of the damage. If the damage is minor, your Norlane dentist can easily fix it within the day. There are some cases in which a new dental restoration is called for.
Lost fillings, Crown or Inlay/Onlay in Norlane Geelong
If you're suffering from dental pain and require immediate treatment, call our dental team for an emergency appointment. Don't postpone seeing the dentist if you are facing even a mild toothache.
If untreated, the condition will escalate and may cause further nerve damage, abscesses, and spread the infection to the body.
Lost fillings, Crown or Inlay/Onlay in Norlane Geelong
For dental emergency care in Norlane, call us on (03) 5278 2666 or visit us at 21 Princes Highway in Norlane.
Frequently Asked Questions
How can you tell if a filling is bad?
If a filling on the chewing surface of the tooth gives you a sharp pain when biting down or chewing, it's a sign that the cement is weakening. The same is true when a lingual filling near your tongue develops an edge or has a distinct change in texture.
Can a permanent crown come off?
Sometimes, fillings or crowns come off. In some cases, a filling or crown may come loose because there is decay underneath it.
How long do dental inlays/onlays last?
Inlays and onlays usually do not need to be replaced for 20 to 30 years.