FREE Orthodontics Consultation
To claim your FREE Orthodontics Consultation, call us on (03) 5278 2666 or request your appointment online.
Invisalign Norlane Geelong
Invisalign is an orthodontic treatment for patients with an irregular bite or teeth. It improves the alignment of their teeth using virtually-invisible, removable aligners.
Unlike conventional braces, Invisalign doesn't require the use of metal or wires, and it is almost undetectable.
What Invisalign can do
Invisalign is ideal for patients who are uncomfortable wearing conventional braces, especially for teenagers. It is also great for patients with extreme teeth spacing issues.
Invisalign can help treat the following problems:
Overcrowded Teeth
When teeth are overcrowded, they overlap and twist.
The arches may be too small for the teeth, or the teeth may be too big to fit in the jaw.
Medical issues like cleft lip or palate can also cause overcrowded teeth. If left untreated, crowding can lead to crooked teeth or other dental problems.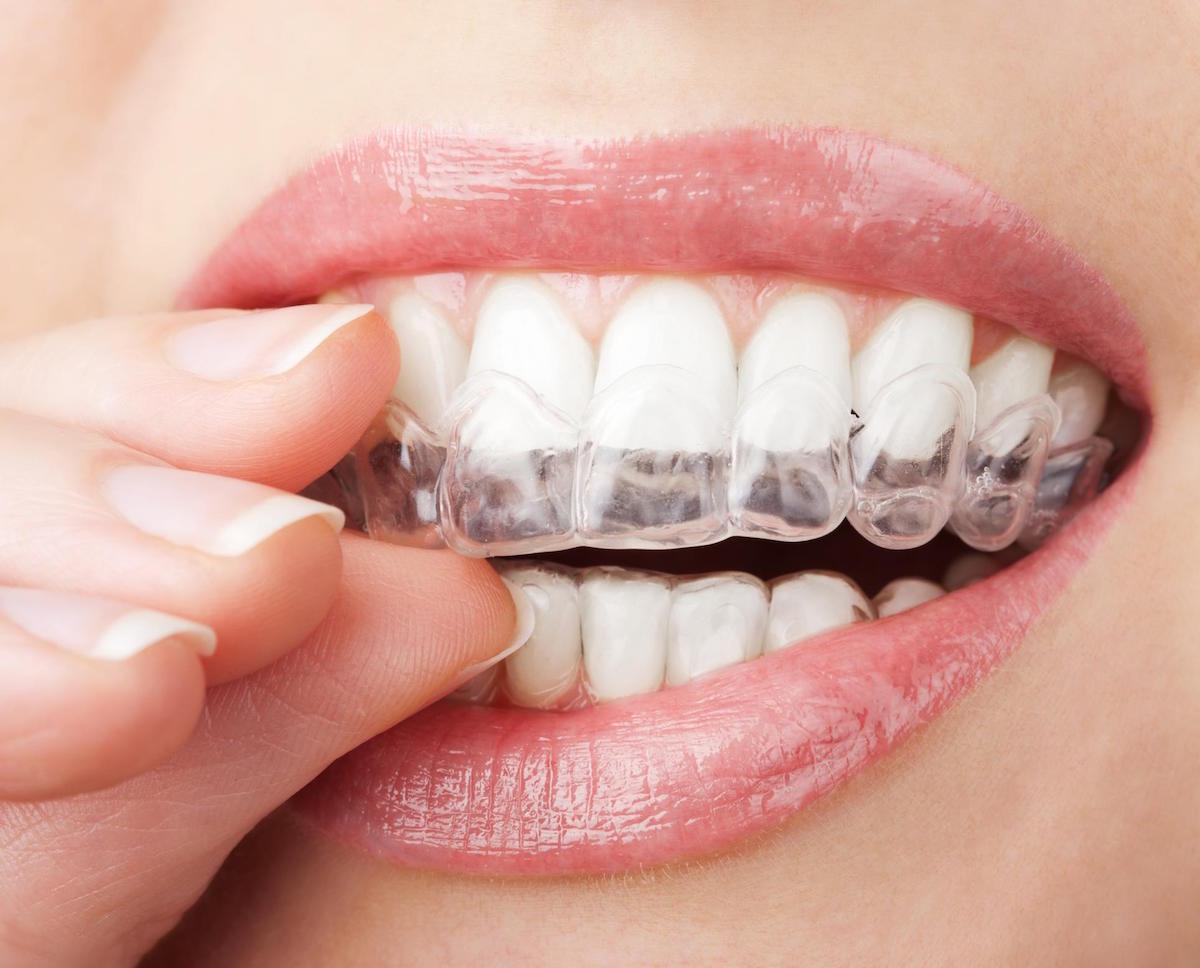 Overbite
An overbite takes place when the upper jaw overlaps the lower jaw. It is normal to have a slight overbite of just one or two millimetres, but some have more severe bite problems. A deep overbite is when the overlap is more obvious.
Underbite
When the lower teeth grow outward farther than the upper front teeth, there is an underbite. This condition is also called prognathism. Prognathism creates a bulldog-like look on the face of the patient.
Crossbite
Crossbite is a malocclusion in which a tooth (or more) has a more buccal or lingual position than its corresponding opposite tooth in the upper or lower jaw. In short, crossbite is a sideward misalignment of the arches.
Gap Teeth
Spaces can occur anywhere in the mouth but are most noticeable between the two upper front teeth. Gapped teeth are commonly caused by thumbsucking.
Open Bite
Open bite is a malocclusion, or "bad bite," that may require an orthodontic interception to correct. An open bite occurs when the upper and lower arches are unable to meet when the jaws are closed.
How Invisalign works
Once your Norlane dentist decides how to correct your bite, we'll make a plan for aligning your teeth. If you get your clear aligners, you'll be fitted for several sets that make slight adjustments to move your teeth over the treatment period.
The aligners are made from a transparent plastic or acrylic material and fit tightly over the teeth, but can be removed when eating, brushing, and flossing. You'll get a new clear aligner every few weeks to continue moving the teeth into the desired position.
FREE Invisalign Consultation in Norlane Geelong
Orthodontics performs a great role in building one's self-esteem and dental health.
At Norlane Dental Aesthetics and Implants, we provide reliable orthodontic solutions to irregular bites and jaw alignments, including Invisalign.
Invisalign in Norlane Geelong
To claim your FREE Invisalign® Consultation, call us on (03) 5278 2666 or request your appointment online.
We are located at 21 Princes Highway in Norlane.
Frequently Asked Questions
Why use invisible aligners instead of braces?
Unlike braces, invisible aligners can be removed, making it easier to brush and floss well; that helps maintain better overall oral wellness.
Is teeth straightening just about having a beautiful smile?
Aligning crooked or crowded teeth isn't just about producing a picture-perfect smile. It can help safeguard the long-term health of your teeth.
What's the best way to clean my clear aligners?
You can brush them with a toothbrush and toothpaste and rinse them in lukewarm water. Never use hot water on your aligners — it could permanently warp the plastic.