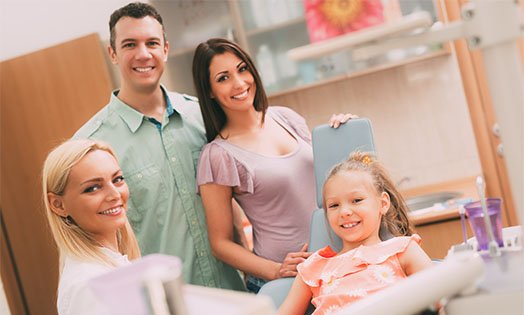 Family Dentistry Norlane Geelong
At Norlane Dental Aesthetics and Implants, we don't just treat our patients as clients but also as our own family.
Norlane Dental Aesthetics and Implants is a family-friendly dental practice that provides gentle care for families in Norlane and the surrounding areas.
Patients of all ages are always welcome at our Norlane Dental Aesthetics and Implants, and we provide effective and high-quality service to children, adults, and seniors.
We make sure that you receive the care you deserve for your specific oral health needs. Norlane Dental Aesthetics and Implants offers a welcoming and relaxing environment that will help you and your family, especially children, keep calm and comfortable.
Our friendly staff will welcome you with a smile on their face. With Norlane Dental Aesthetics and Implants, you don't need to be afraid of dentistry!
If you are looking for a patient-friendly and long-term dental care provider, be sure to choose a family-friendly practice like Norlane Dental Aesthetics and Implants.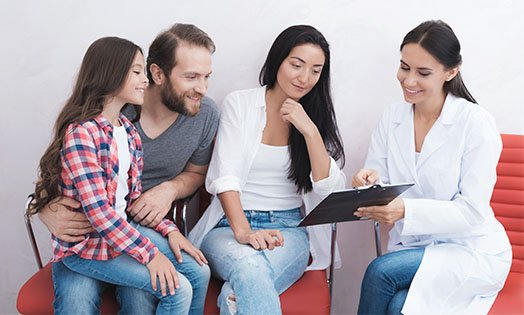 Benefits of Family Dentistry
Children have different dental needs when compared to adults. Have your children visit a dentist who is aware of these needs and loves working with children.
Unlike paediatric dentists, who specialise in children, family dentists take care of oral health at all stages of life.
With this, you and your children can visit the same dentist under one roof. That same dentist can also care for your children's teeth as they grow up, meaning they will never have to switch dentists.
How to Choose the Right Family Dentist
Finding the right family dentist for you can be very challenging.
You'll need a trusted dentist Norlane who can take care of your health as well as the other members of your family.
Your family dentist should be kind and empathetic to your needs, not forcing you into treatments you are uncomfortable with.
They should be gentle and patient so that your kids feel at ease and safe when visiting. We have several families that trust our dentists with this responsibility.
Norlane Dental Aesthetics and Implants takes pride in being able to offer a caring and compassionate approach to your whole family.
Tips for Healthy Teeth
Oral Hygiene for Kids
Good oral health is important for all, especially for children. Children should be encouraged to take care of their teeth from a young age. This has been shown to reduce the need for restorative work in adult life dramatically.
Brushing
Children should be taught how to brush their teeth while young. The toothbrush should be positioned at a 45-degree angle angled the teeth or gum line and moved in a gentle circular motion to clean all surfaces of the teeth.
We are willing to show your child the proper techniques and amount of pressure to apply. We recommend that parents are strict about making sure their children maintain oral health care at home, as toothbrushing should be done at least twice a day.
Flossing
Flossing at least once daily is needed to remove food particles stuck between teeth and under the gumline, where your toothbrush can't reach. We will also happily demonstrate the best flossing techniques to you and your child.
Family Dentistry in Norlane Geelong
Norlane Dental Aesthetics and Implants offers several dental services that can cater to the needs of your whole family under one roof.
At Norlane Dental Aesthetics and Implants, we aim to provide our patients with the best oral care possible.
For more information about our family dentistry services in Norlane, call us on (03) 5278 2666 or request your appointment online.
We are located at 21 Princes Highway in Norlane.
Frequently Asked Questions
Can my entire family see you?
Our family-friendly dental team at Norlane Dental Aesthetics and Implants loves being a part of your whole family's dental journey. We welcome patients of all ages and needs in our office!
What treatments do you do for children?
The dental care required for your child is based on your child's oral health needs. If you have concerns about your child's oral health, visit us at Norlane Dental Aesthetics and Implants today, and we will be happy to discuss those with you.
My child may not cooperate with the dentist. Should I still bring him/her in?
A child who has a hard time sitting still may need additional support in getting used to visiting the dentist.
We can help them get used to the surroundings so that when it is time for their dental appointment, we won't have any problems with handling them.