Soft Tissues Injuries in the Mouth
Soft Tissues Injuries in the Mouth Norlane Geelong
Your mouth is also home to your soft tissues – gums, cheeks, lips, and tongue. They are composed of a large number of blood vessels; hence, when they are injured, they bleed easily and copiously.
Soft tissue injuries include cuts, punctures, bruises, and lacerations. The common causes of this type of injury are biting down on something hard, car accidents, contact sports, and burns from eating or drinking something scalding.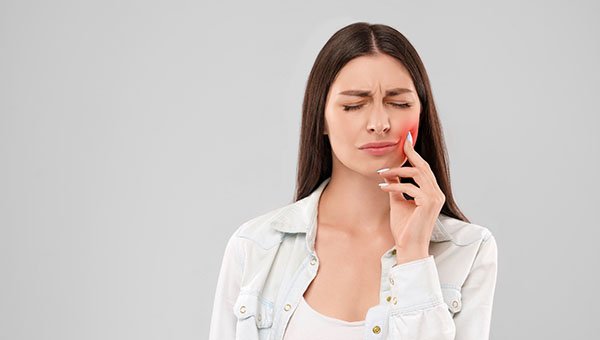 Soft Tissues Injuries in the Mouth: Injuries and Causes
The soft tissues of the mouth contain a large number of blood vessels; hence, whenever they are injured, blood is involved.
Because of their tendency to bleed freely, injuries appear much worse than they are.
From sports-related causes merely biting down on them, these soft tissue injuries could be:
Lacerations
Puncture wounds
Tissue flaps
Cuts to the lips
These injuries can be caused by:
Sports accidents
Work-related accidents
Vehicular accidents
Biting down too hard
Sharp and/or hard food
First Aid for Soft Tissue Injuries
In case of these injuries, follow these simple steps while waiting to see your dentist:
Rinse your mouth several times a day using an antiseptic mouthwash or saltwater solution.
If bleeding persists, apply direct pressure on the affected area for 10-15 minutes, using a clean gauze or a piece of cloth.
Hold ice or a cold compress over the affected area to reduce pain, swelling, and to control the blood flow.
Go to your Norlane dentist immediately.
It is important to apply first aid measures to stop the blood flow and reduce swelling and pain. Soft tissue injuries are painful when irritated or touched.
Soft Tissues Injuries in the Mouth in Norlane Geelong
Norlane Dental Aesthetics and Implants is your trusted and experienced dentist, providing same-day care for you and your loved ones in Norlane and the surrounding areas.
If you have a dental emergency, contact us immediately so we can treat the problem immediately and prevent further damage or infection.
Read more about Dental Cone Beam Computed Tomography (CBCT)
Soft Tissues Injuries in the Mouth in Norlane Geelong
For dental emergency care in Norlane, call us on (03) 5278 2666 or visit us at 21 Princes Highway in Norlane.
Frequently Asked Questions
What are the soft tissues in the mouth?
The soft tissues in the mouth (tongue, cheeks, gums and lips) are delicate and sensitive, and when they get injured, it can be very painful. Soft tissues can be injured when you unconsciously bite down on them, if you fall, are in an accident, or if you put food in your mouth that is too hot or too hard.
What causes inflammation inside the mouth?
Inflammation is most commonly caused by gum disease and occurs when your body tries to remove the oral bacteria that is causing an infection in the gums. This can lead to serious damage to the gums, bone, and structures that support the teeth over time.
How do you heal the inside of your mouth?
If the injury is inside your mouth:
Rinse your mouth with lukewarm saltwater after eating. Saltwater rinses may help healing. To make a saltwater solution, dissolve 1 teaspoon of salt in 1 cup of lukewarm water.
Eat soft foods that are easy to chew and swallow.
Avoid salty or spicy foods, citrus fruits or juices, and tomatoes.
Apply a topical medicine, such as Orabase, to reduce mouth pain. If your child is under 2 years, ask your doctor if your child can use this medicine.