With Zoom! in-office teeth whitening Norlane, you can unlock a smile up to 8 shades whiter in just 45 minutes.
The additional bonus? You get excellent results with little to no sensitivity.
No wonder millions of people have already trusted us to whiten their smiles.
At Norlane Dental Aesthetics and Implants, we can help remove any discolourations bothering your smile. With effective teeth whitening options at Norlane Dental Aesthetics and Implants, your teeth can be bright again!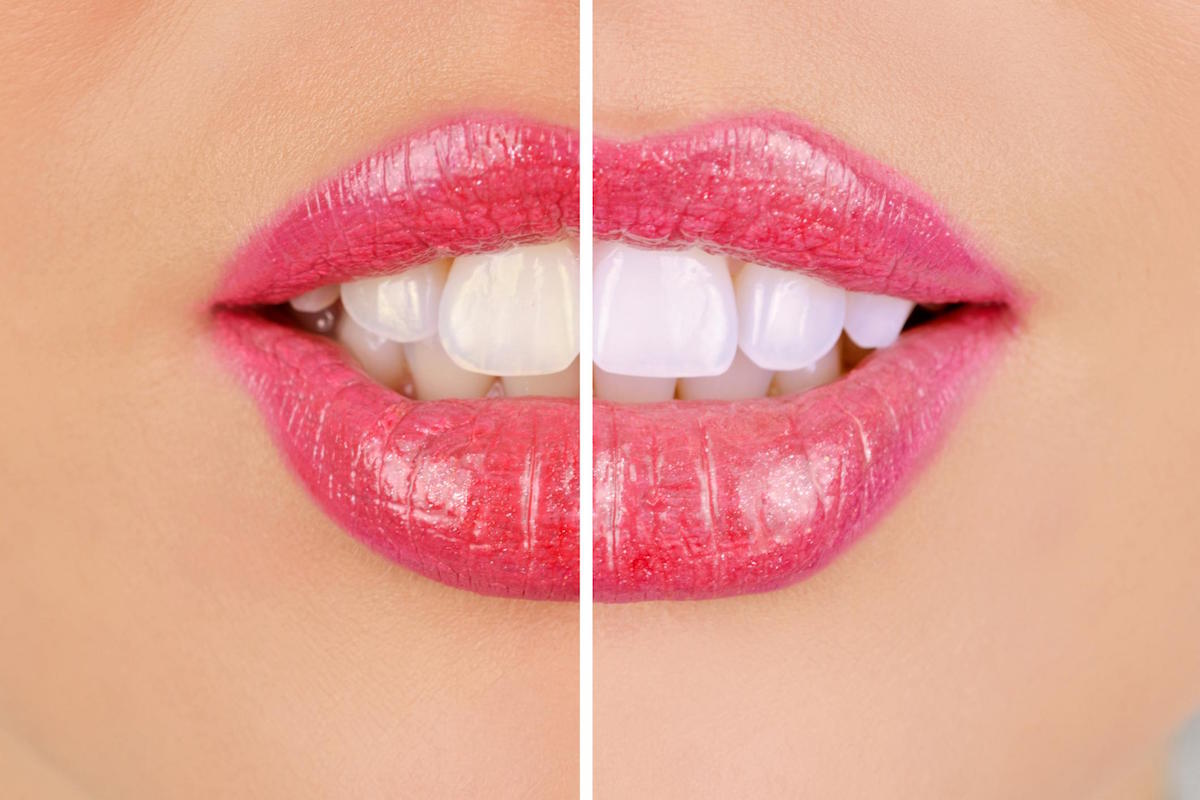 Zoom! Whitening in Norlane
Zoom! Whitening is a teeth whitening option that improves the shade of your teeth in just one sitting. A Zoom! Advanced power chairside lamp is used to speed up the bleaching process.
Zoom! Whitening removes stains that cannot be removed by regular teeth whitening. The bleaching gel used is more effective, thereby removing all stains from your teeth.
Your teeth can go up to 8 shades lighter. And the results are long-lasting too!
Causes of Stained Teeth
Your teeth can be stained from the kinds of food and beverages you consume.
Intrinsic factors aside, the following are common stain causes:
Smoking and tobacco
Coffee
Tea
Wine
Citrus and acidic foods
Candies
Soda
Sauces (soy sauce, tomato sauce, etc.)
Proper oral hygiene practices can remove many stains. Failure to practice them, together with other factors such as your diet and lifestyle, can cause discolourations that need professional help.
Advantages of Zoom! Whitening
Zoom! Whitening is a popular cosmetic option because of its many benefits.
They includes:
Whitens stubbornly discoloured teeth
Removes all stains
Faster results than regular teeth whitening
Eight shades whiter in just one visit
Long-lasting results
Fresher breath
Improved oral health
Zoom! Whitening Procedure
The Zoom! Whitening procedure is fast, stress-free, and only takes one visit. This is very convenient for our busy patients who barely have time to stop by our clinic.
Once it is decided that you are a qualified candidate, an appointment for the procedure will be set.
The process is simple:
Before the procedure, your teeth will be cleaned and prepared by a dental hygienist.
The lips and gums will be covered, leaving your teeth exposed and ready for whitening. The whitening gel, or Zoom! Hydrogen peroxide is applied on the surfaces of the teeth and stays there for 15 minutes. During this time, the chairside lamplight is focused on your teeth. This is when the stains are removed.
After 15 minutes, the gel is cleaned off, and your dentist will show you the result. If you are still unhappy, the process can be performed again. You can tell your Norlane dentist to stop the procedure once the desired shade is achieved.
Tooth sensitivity is normal after the procedure. Your dentist will help you cope with the recovery process.
You will receive a bring-home Zoom! Touch-Up kit with custom-fitted whitening trays, with usage instructions.
Zoom Whitening in Norlane Geelong
Get your brighter smile with Zoom! Whitening today! At Norlane Dental Aesthetics and Implants, you can have the teeth of your dreams in less than an hour.
At Norlane Dental Aesthetics and Implants, we believe everyone deserves a beautiful smile, and we are here to help you achieve this goal. We provide safe and effective cosmetic procedures to enhance your smile, including Zoom! Whitening.
Zoom Whitening in Norlane Geelong
For more information about Zoom! Whitening in Norlane, call us on (03) 5278 2666 or request your appointment online.
We are located at 21 Princes Highway in Norlane.
Frequently Asked Questions
How long will my porcelain veneers and crowns last?
Porcelain veneers and crowns should last for many years; but they can chip or break, just like your own teeth can. Our dental team will tell you how long each veneer or crown should last. Small chips can be fixed, or a new veneer or crown fitted if necessary.
Will my veneer/crown be noticeable?
Porcelain veneers and crowns are fabricated to match your other teeth closely. The shade of the surrounding teeth will be recorded, to make sure that the colour looks natural and matches those teeth.