Office Location
124 Sparks Rd, Norlane, VIC 3214
Norlane Dental Surgery is a state-of-the-art dental clinic providing high-quality dental services to residents in Grovedale, and accessible for patients in the surrounding communities.
We are a team of passionate and exceptional dentists and staff, fulfilling the highest standards of excellence in dentistry.
Our dental team is dedicated to helping patients in the Grovedale community, and its surrounding suburbs maintain and enhance their residents' oral health.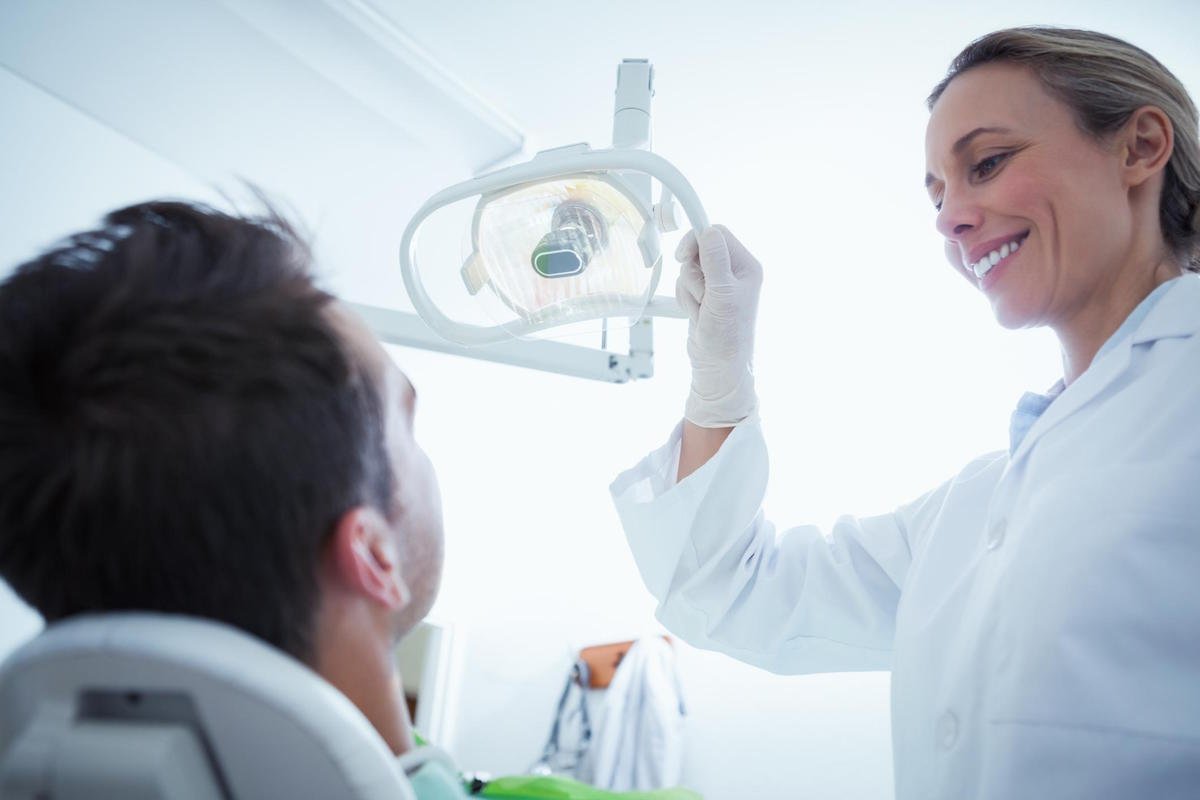 Our Dental Services for patients in Grovedale
Norlane Dental Surgery provides the highest quality dental care services, utilising the latest digital technologies.
General Dentistry
General dentistry is the practice of diagnosing, treating, and managing your overall oral health care needs, including gum care, root canals, tooth fillings, crowns, veneers, bridges, and preventive education.
When you visit your dentist in Grovedale, you get more than just clean, bright teeth. Regular dental visits help prevent dental issues and check for symptoms of other diseases.
Our general dentistry services for patients in Grovedale include:
Learn more about General Dentistry
Children's Dentistry
Children's dentistry manages children's dental health from birth through adolescence.
At Norlane Dental Surgery, we will share techniques on how to take care of your child's teeth at home, including the proper brushing and flossing techniques, as well as additional information based on your child's oral health condition.
Learn more about Children's Dentistry in Grovedale
Cosmetic Dentistry
Cosmetic dental procedures performed at Norlane Dental Surgery aim to enhance the appearance of the teeth and smile.
If you have discoloured or stained teeth, cosmetic dentistry can help through teeth whitening, porcelain veneers Norlane, or fillings. Although cosmetic procedures are primarily elective, they can also bring out restorative benefits.
Our cosmetic dentistry services include:
Learn more about Cosmetic Dentistry
Preventive Dentistry
Preventing dental problems before they occur also means preventing extra hassle and cost.
There are several different methods to prevent dental problems, including proper oral hygiene practices at home and professional cleans at your dentist's office. To maintain optimal oral wellness, visit your dentist every six months.
Our preventive dentistry services include:
Learn more about Preventive Dentistry
Restorative Dentistry
Whether it is a missing or a broken tooth, Norlane Dental Surgery has answers!
Restorative dentistry is responsible for the diagnosis and the treatment of dental problems. If you have a missing tooth, restorations like dental implants or removable partial or full dentures may help.
If a portion of the tooth is damaged due to trauma or infection, you may get your tooth filled or restored with a crown or bridge.
Our restorative dentistry services in Grovedale include:
Learn more about Restorative Dentistry
Orthodontics for patients in Grovedale
Orthodontics offers corrective procedures to help in aligning the bite and jaw position. One of these procedures uses conventional braces. Conventional metal braces come with brackets and wires that help align your teeth over a period of several adjustments.
The latest innovation in orthodontic dentistry, Invisalign®, comes in a virtually-invisible appearance that helps not only in aligning your teeth but also keeps you confident even while wearing it.
Our orthodontic services in Grovedale include:
Learn more about Orthodontics
Sleep Dentistry
Sleep dentistry helps patients who experience dental anxiety, even when simply entering a dental office.
Talk to us today. At Norlane Dental Surgery, you can learn about the available options to help you cope up with the stress of visiting the dentist and undergoing dental examinations and procedures.
Learn more about Sleep Dentistry
Implants Dentistry
Dental implants are metal, screw-like tooth root replacements usually made of biocompatible material like titanium that are surgically placed in the jawbone under the gums. They act as a sturdy anchor for the replacement tooth.
Learn more about Dental Implants
Quality Dental Care at Norlane Dental Surgery
At Norlane Dental Surgery, we provide quality dental care services to help you maintain your oral health.
Our dental team is well aware of the unique needs of our patients, and we do everything to ensure our patients are as comfortable and as relaxed as possible.
We listen to what you tell us your needs are, and this, we believe, goes a long way towards making you more comfortable.
For more information about our dental treatments, call us on (03) 5278 2666 or request your appointment online.
We are located at 124 Sparks Road in Norlane.
Directions from Grovedale
We offer Interest Free Plans – No Interest Ever!



We accept EFTPOS, all major Credit Cards as well as HICAPS, MBF, Medibank Private, HCF & All major health funds.




We are now accredited to NSQHS Standards and HDAA.


NEED DENTAL ADVICE? JUST ASK US A QUESTION.
(replies during business hours)
Book Your Dental Consultation Today!
We accept EFTPOS, all major Credit Cards as well as HICAPS, MBF, Medibank Private, HCF & All major health funds.
OPENING HOURS

Mon: –
Tue-Fri: –
Sat: –
Sun: Closed
PARKING/PUBLIC TRANSPORT
There is ample free car parking onsite
Norlane Geelong dentist also serving local communities in Geelong, North Geelong, West Geelong, East Geelong, South Geelong, Corio, Lara, North Shore, Highton, Belmont, Little River, Newtown, Armstrong Creek, Ceres and Grovedale.