Digital X-rays Norlane Geelong
Dental radiography – bringing the insides out
Dental X-rays, also called radiographs, are digital images of your teeth that your Norlane dentist uses to assess your dental and overall oral wellbeing.
They use low levels of radiation to capture images of the insides of your teeth and gums. This helps your dentist recognise oral problems like tooth decay and impacted growth of the teeth.
Dental X-rays may seem complicated, but they're a common treatment that is just as significant as teeth cleaning.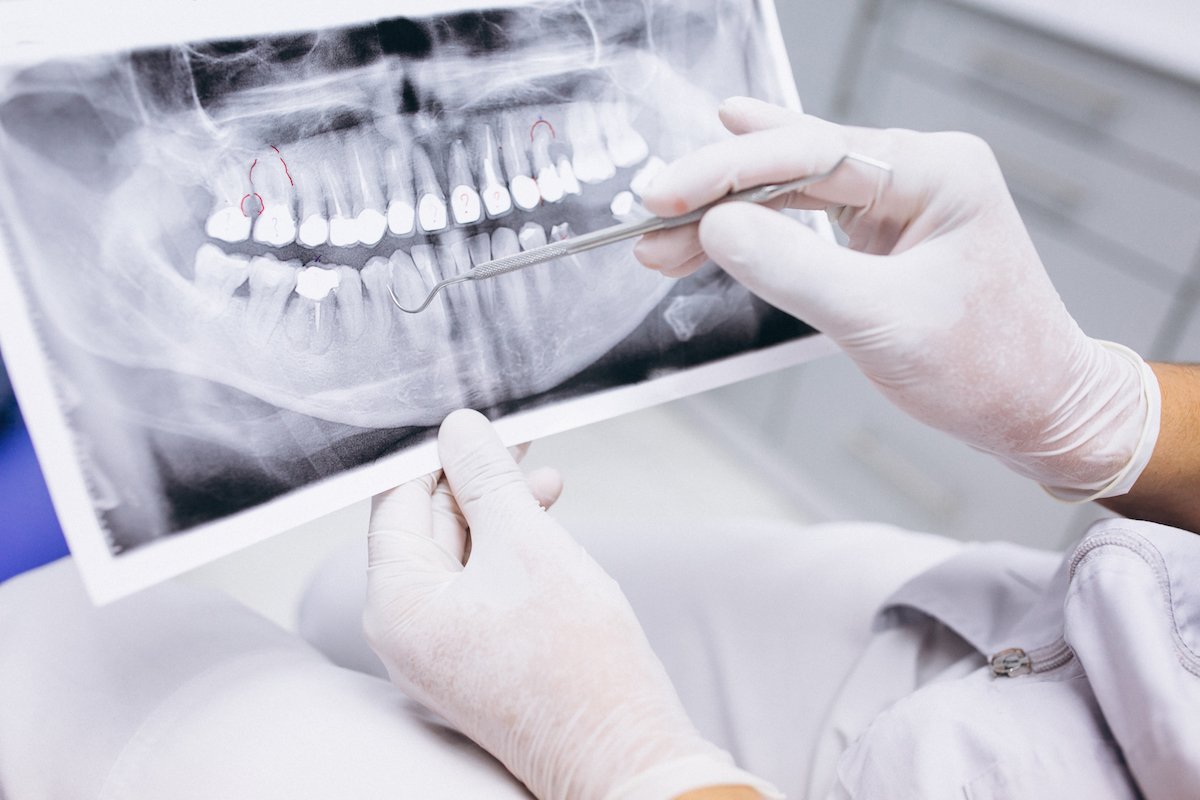 Importance of Dental X-rays
Dental X-rays are usually performed annually. They may be performed more often if your dentist is keeping track of the progress of an existing dental problem or procedure.
The factors that affect how often you undergo dental X-rays may include:
age
current oral health
any symptoms of an oral disease
history of periodontal disease or cavities
Children may need to undergo dental X-rays more frequently than adults because their dentists might need to keep track of their permanent teeth.
X-rays can help the dentist decide if baby teeth need to be extracted to prevent issues.
Types of X-rays there are two types of dental X-rays performed in your dentist's office – intraoral and extraoral X-rays.
Intraoral X-rays are associated with the digital imaging of the teeth, your bite, and gums.
Bite-Wing X-rays involve biting down on a piece of paper so that your dentist can see how well the crowns of your teeth fit each other. This is often done to check for cavities between teeth.
Occlusal X-rays are performed with your jaw closed to see how your upper and bottom teeth align. They can also detect irregularities in the floor of your mouth or your palate. This technique captures images of all your teeth in just one shot.
Panoramic X-rays are used to examine your wisdom teeth, plan for implanted dental devices, or inspect jaw problems.
Periapical X-rays concentrate on two complete teeth, from the root to crown.
Extraoral X-rays may be used when your Norlane dentist thinks there might be problems in areas outside of the teeth and gums, like the jaw.
Preparation for Dental X-rays
Dental X-rays require no specific preparations. You only need to brush your teeth before your X-ray appointment. That creates a cleaner environment for those working inside your mouth. X-rays are usually performed before cleanings.
At Norlane Dental Aesthetics and Implants, you'll sit in a chair with an apron across your chest. The X-ray machine is placed alongside your head to take and record images of your teeth and whole mouth.
Your dental hygienist will help you through each step of the procedure. Hold still while the pictures are being taken and recorded. Spacers will be shifted and adjusted in your mouth to capture the proper images.
After Dental X-rays
Your Norlane dentist will study your X-rays and check for abnormalities. If your dentist sees any problems, such as cavities or gum issues, they'll discuss your treatment options.
Digital X-rays in Norlane Geelong
Dental X-rays performed at Norlane Dental Aesthetics and Implants are safe and beneficial. If you want to book a dental appointment with your Norlane dentist, visit us today!
Digital X-rays in Norlane Geelong
Schedule your appointment online today, or give us a call at (03) 5278 2666. We look forward to meeting you!
We are located at 21 Princes Highway in Norlane.
Frequently Asked Questions
Why are there different types of X-rays?
There are different types of dental X-rays, each with various benefits. You may need several types of X-rays to create a complete assessment of your oral health.
Why do I need dental X-rays?
Dental X-rays are just another tool for oral care. The cleaning and examination of your teeth, gums, and supporting structures serve to keep the exposed portions of your mouth healthy.
A lot can go on beneath the gumline or inside of teeth themselves that dentists cannot see with their naked eyes. This tool can provide early warning of potential problems, allowing for treatment before the problems become much bigger issues.