Digital OPG Norlane Geelong
Today, 3D imaging offers the field of dentistry previously undreamed-of diagnostic and therapeutic options in the areas of surgery, prosthetics, orthodontics, and restorative dentistry.
An orthopantomogram (OPG) is a scan that gives a panoramic view of your jaw and teeth.
The scan can provide information on wisdom teeth, bone loss, orthodontic assessment, jaw trauma, dental pain, or be used as part of a general dental check-up.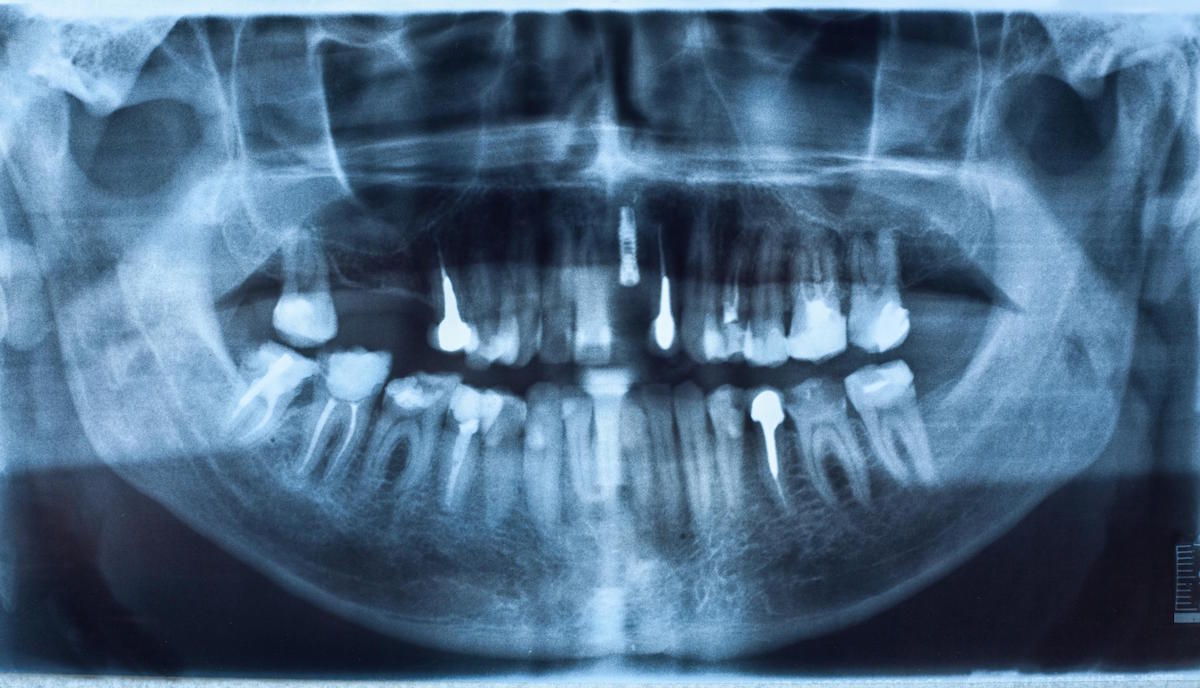 X-rays use radiation to take images of bones and other parts inside the body.
An OPG is a panoramic X-ray, taking images of the upper and lower jaws, as well as the teeth.
The OPG unit is specially designed to rotate around the patient's head during the scan. An OPG takes approximately 20 seconds.
Reasons for OPG requests
Dental Disease
Tooth decay – decay appears as differently shaped areas of radiolucency in the crowns or necks of teeth.
Periodontitis – when inflammation extends into the underlying alveolar bone, and there is a loss of attachment.
Extraction of teeth (e.g. wisdom teeth)
OPG shows angulation, the shape of roots, size and shape of a crown, and effect on other teeth.
Teeth Abnormalities
E.g. Developmental, to show size, number, shape, and position.
Digital OPGs are used by dentists to provide information on:
Impacted wisdom teeth
Periodontal bone loss
The source of dental pain
Assessment for the placement of dental implants
Orthodontic assessment
The Digital OPG Image-Taking Process
You may be asked to remove jewelry, eyeglasses, and any objects that may make the images unclear.
Stand with your face resting on a small shelf and bite gently on a clean mouthpiece to steady your head.
Stay very still while the X-ray images are taken. You will feel no discomfort during the procedure.
Benefits of OPG
Painless, fast and easy
No radiation is left in your body after the OPG is finished
Digital OPG in Norlane Geelong
At Norlane Dental Aesthetics and Implants, we help you achieve the best oral condition you could ever have.
While we're at it, your Norlane dentist conducts specialised examinations to help us decide the dental treatments that would suit you best.
Digital OPG in Norlane Geelong
Schedule your appointment online today, or give us a call at (03) 5278 2666. We look forward to meeting you!
We are located at 21 Princes Highway in Norlane.
Frequently Asked Questions
What are digital OPGs?
Digital OPGs, also called panoramic X-rays, are a 2D dental X-ray examination that captures the entire mouth in one image, including the teeth, upper and lower jaws, surrounding structures, and tissues.
How should I prepare?
Digital OPGs requires no special preparation.
You will wear a lead apron as a safety precaution to protect your body from radiation exposure that may spread from the panoramic X-ray beam.
You may also be asked to remove your jewelry from the region being imaged, eyeglasses, and any metal items that might interfere with the X-ray images.
What will I feel during and after the procedure?
A digital OPG exam is painless, fast, and easy to perform. It may be recommended over intraoral X-rays for patients who have a sensitive gag reflex.
How does an OPG machine work?
OPG uses X-rays to take the images. These are a type of ionising radiation that is produced by the machine to take images.
These X-rays pass through the teeth and jaw in differing amounts, depending on the type of tissue that they interact with