FREE Dental Implants Consultation
Restorative Dentistry Norlane Geelong
Learn about restorative dentistry and the types of dental restorations. Find out how restorative dentistry at Norlane Dental Surgery can benefit your oral health.
Restorative dentistry focuses on the diagnosis and procedures necessary to restore the mouth to its full functionality.
These procedures include the placement of dental implants, dentures, tooth fillings, and crowns.
Even if proper preventive practices have been observed, it is possible that restorative treatments may still need to be performed.
Uncontrollable events, including accidents and genetics, may mean you need restorative procedures at some time in your life.
The normal function of the teeth and gums is easy to take for granted.
If you have damaged or missing teeth, impaired bite and smile, it may be difficult for you to enjoy life to the fullest.
Your Norlane dentist offers a variety of restorative dental treatments that can:
Replace missing teeth and fill dental gaps.
Fix damaged teeth, so they are as good as – or even better than – before.
Restore your confidence.
Make you eat easier.
Make it easier to keep your teeth healthy.
Our Restorative Dental Services in Norlane
Nothing affects the function and appearance of your mouth more than damaged or missing teeth.
That's why it's a good thing we offer a variety of choices for replacing teeth, one of which will be right for you: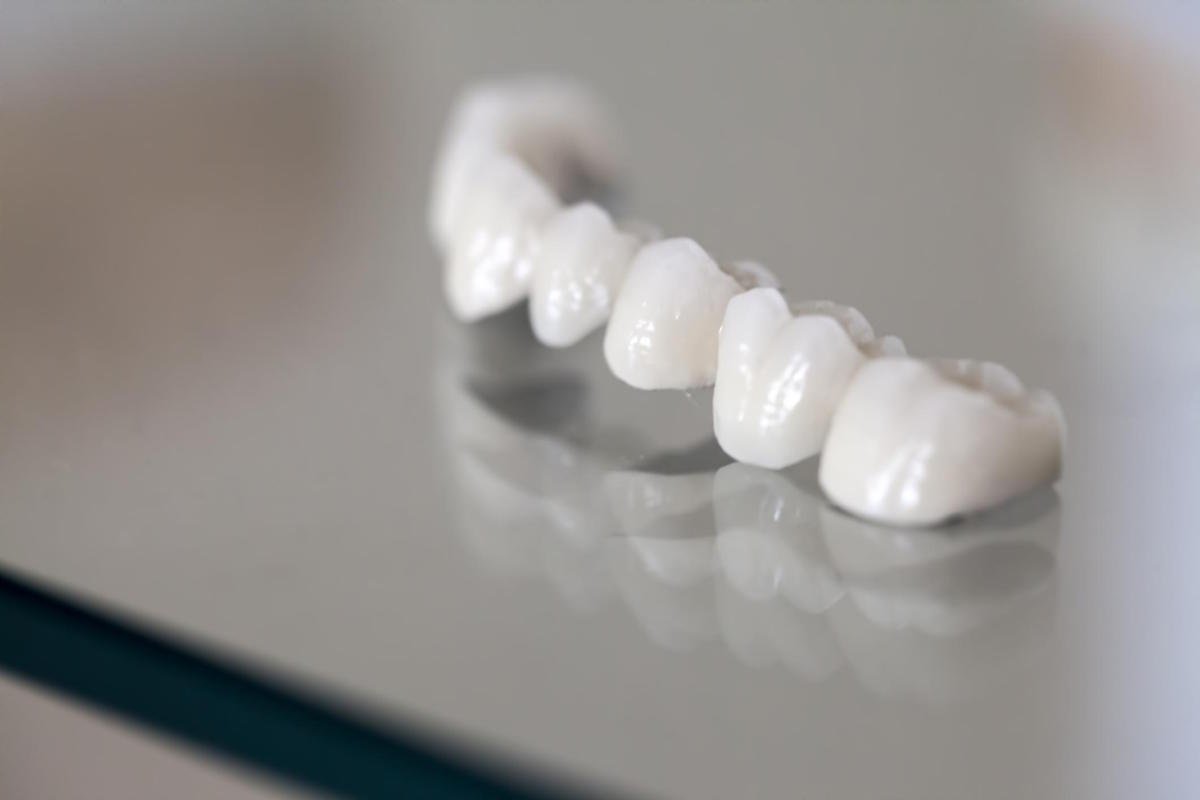 Crowns & Bridges
Crowns and bridges are fixed solutions to damaged or missing teeth.
This restorative procedure uses prosthetic devices to return your smile to its natural state.
A crown is used when the tooth structure is damaged or fractured. A bridge is used when one or more teeth are missing.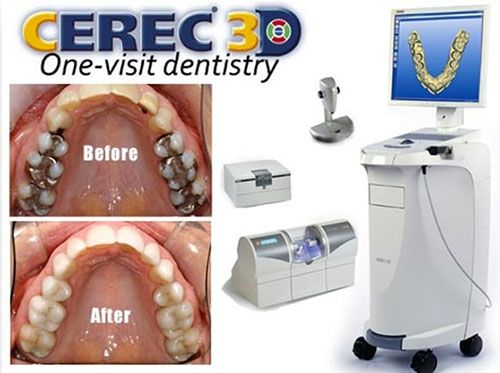 Same-Day CEREC Crowns
Same-day crowns are made of ceramic. They are also known as chairside crowns or CEREC crowns.
Same-day crowns are trending nowadays, thanks to CAD CAM technology, which dentists have incorporated into crown making.
CAD stands for Computer-Aided Designing, and CAM stands for Computer-Aided Manufacturing.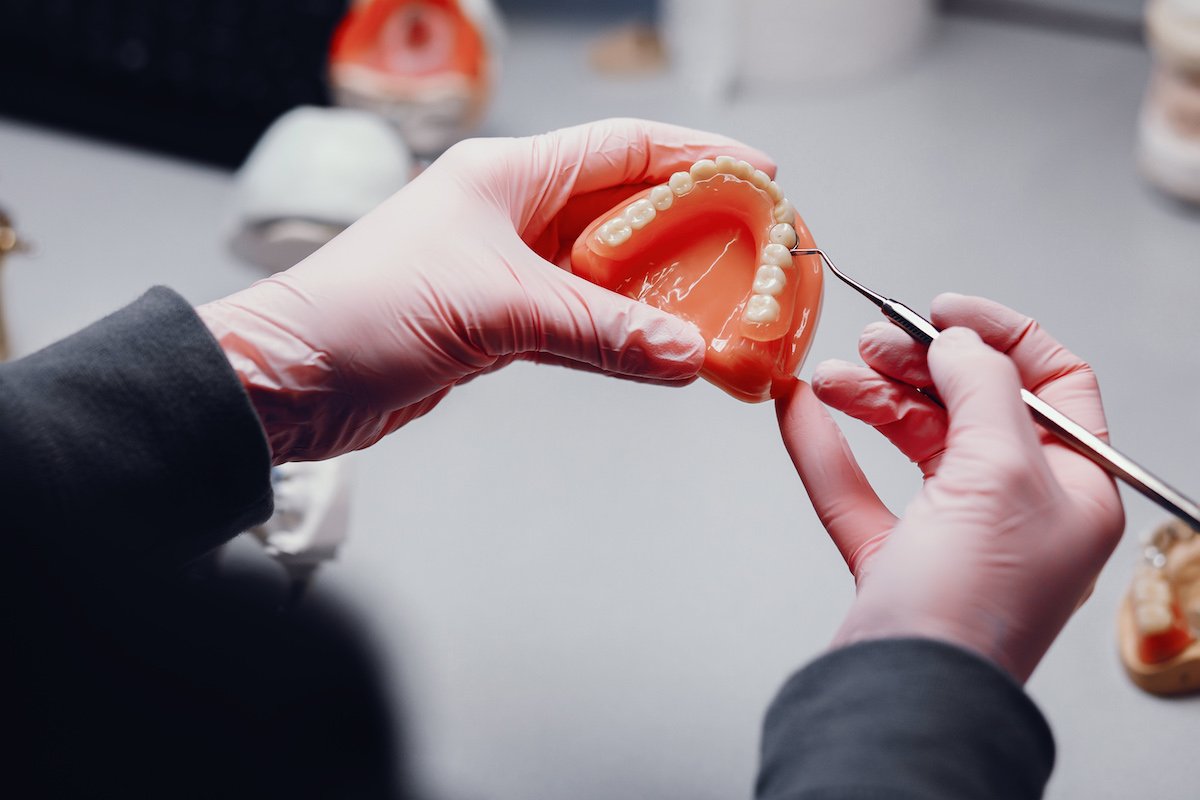 Dentures
Dentures are removable restorations for missing teeth and supporting tissues.
There are two types of dentures – complete and partial dentures.
Complete dentures are used if all the teeth are missing, while partial dentures are used when some natural teeth remain.
Gum Treatments
Gum diseases are an inflammation of the gum line that can advance to affect the bone surrounding and supporting your teeth.
The stages of gum disease are gingivitis, periodontitis, and advanced periodontitis.
Gum disease treatments include:
Nonsurgical Treatment
Scaling and Root Planing
Your Norlane dentist or dental hygienist performs this treatment by scraping and removing the plaque and tartar from your teeth and root surfaces and then smoothing away any roughness on the roots to prevent bacteria from gathering again.
Surgical Procedures
Pocket Reduction Procedure
If the gum tissue doesn't fit snugly around the tooth and you can't keep the deep pocket area clean, you may need a periodontal pocket reduction.
By folding the gum tissue back, your dentist can remove bacteria and smooth areas of damaged bone, allowing the gum tissue to reattach to healthy bone.
Gum Grafts
Exposed tooth roots due to gum recession can be covered with gum grafts. In gum grafting, the gum tissue is taken from your palate or another source and used to cover the roots of the teeth.
Covering and protecting exposed tooth roots help reduce sensitivity and guard your roots against decay while stopping further gum recession and bone loss.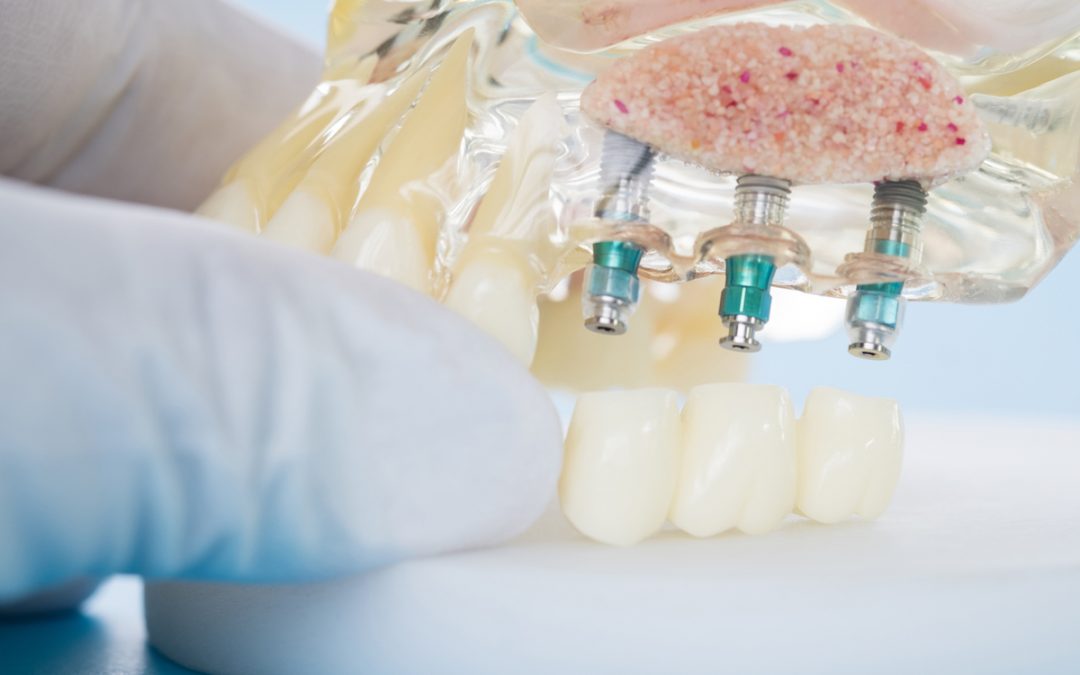 Dental Implants
Dental implants are metal screw-like posts that are surgically placed in the bone of the jaw to support a dental prosthesis such as a crown, bridge, denture, facial prosthesis or to act as an orthodontic anchor.
Restorative Dentistry in Norlane Geelong
Smile better with long-lasting restorative dentistry options at Norlane Dental Surgery. We use premium quality equipment to manufacture and style our dental restorations.
If you have one or more teeth worn, damaged, or compromised by a cavity, then we can fix it with a custom-made, lifelike dental restoration.
FREE Dental Implants Consultation
For more information about our restorative dentistry services in Norlane, call us on (03) 5278 2666 or request your appointment online.
We are located at 124 Sparks Road in Norlane.
Frequently Asked Questions
What is restorative dentistry?
Restorative dentistry is a dental specialty focused on fixing structural problems, including damaged and missing teeth.
Restorative appliances such as crowns and bridges, dentures, inlays and onlays, and implants can be used to restore the mouth's full function.
I have several missing teeth. What can be done?
Your dentist will determine the best treatment to replace your missing teeth using crowns, bridges, dentures, or dental implants.
Why should I have restorative work done instead of having the tooth pulled?
Retaining your original teeth is usually better for your long-term oral health and function, and our dentists will not recommend that you have a tooth extracted unless it is causing damage to your other teeth or oral health.
By restoring the tooth, you can keep your natural tooth longer and continue to enjoy a beautiful smile without the need for more extensive and expensive treatments.
We offer Interest Free Plans – No Interest Ever!



We accept EFTPOS, all major Credit Cards as well as HICAPS, MBF, Medibank Private, HCF & All major health funds.




We are now accredited to NSQHS Standards and HDAA.


NEED DENTAL ADVICE? JUST ASK US A QUESTION.
(replies during business hours)
Book Your Dental Consultation Today!
We accept EFTPOS, all major Credit Cards as well as HICAPS, MBF, Medibank Private, HCF & All major health funds.
OPENING HOURS

Mon: –
Tue-Fri: –
Sat: –
Sun: Closed
PARKING/PUBLIC TRANSPORT
There is ample free car parking onsite
Norlane Geelong dentist also serving local communities in Geelong, North Geelong, West Geelong, East Geelong, South Geelong, Corio, Lara, North Shore, Highton, Belmont, Little River, Newtown, Armstrong Creek, Ceres and Grovedale.