Office Location
124 Sparks Rd, Norlane, VIC 3214
Crowns and Bridges Norlane Geelong
Crowns and bridges are fixed restorations to replace missing or damaged teeth.
Norlane Dental Surgery offers effective solutions to your dental problems.
Crowns are caps, constructed to look like your tooth, that protect damaged teeth. They are usually necessary when a root canal treatment is performed, or the teeth are weakened due to trauma. Crowns strengthen and protect a tooth and its root. Your Norlane dentist will shape the remaining tooth, and fit you with a temporary crown. After a few weeks, you will come back to have the full crown placed permanently. With proper care, crowns usually last a long time.
Bridges are used to replace missing teeth when the nearby teeth are healthy enough to support the restoration. Bridges come in three types: conventional bridges, cantilever bridges, and resin-bonded bridges.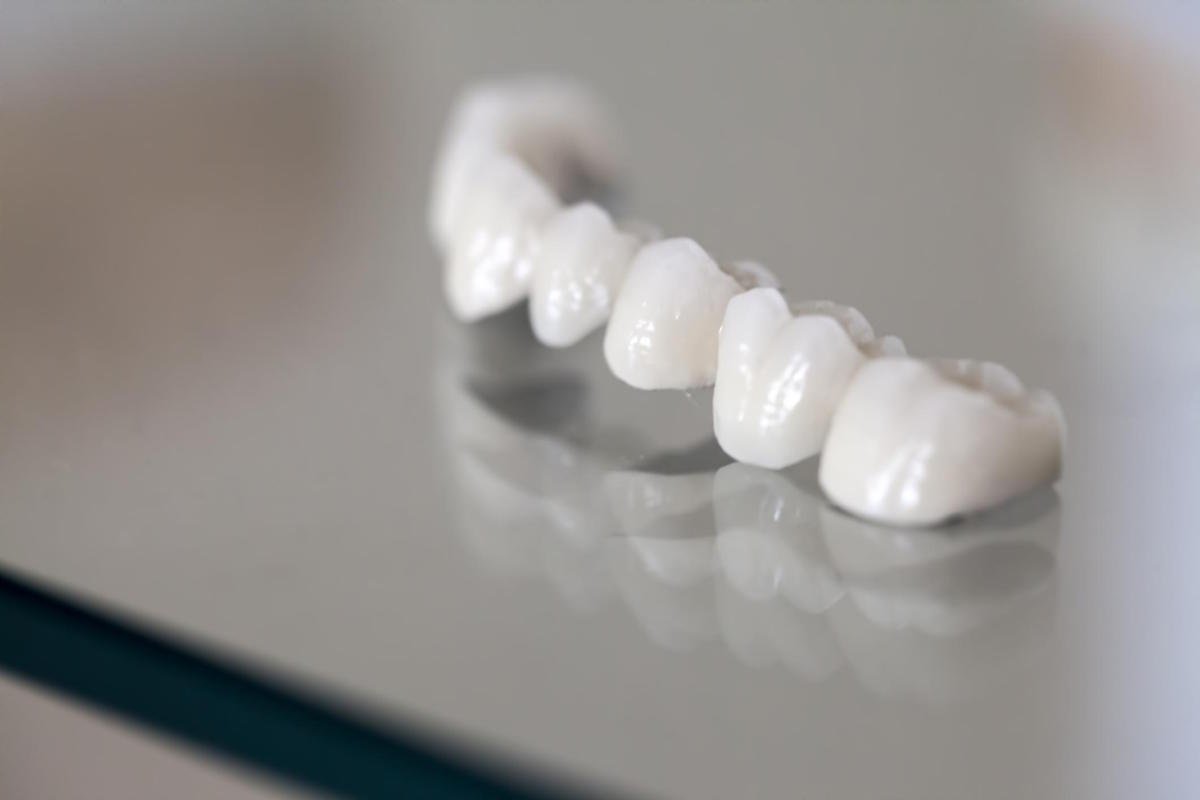 When do you need crowns or bridges?
Dental crowns and bridges are used to repair several dental problems.
Crowns can be used for a:
cracked or damaged tooth
decay-weakened tooth
severely stained or discoloured tooth
misshapen tooth
dental bridge that needs support
Bridges are used to replace missing tooth or teeth. They are also a fixed solution when dentures are unstable, uncomfortable, or aesthetically displeasing.
Advantages of Crowns and Bridges in Norlane
Restores and maintains the bite
Keeps opposing teeth in their proper place
Prevents shifting of adjacent teeth
Discourages further decay and periodontal (gum) disease
Enhances your smile, speech, and chewing function
Crowning or Capping a Tooth
Examining and preparing the tooth
On your first visit, your Norlane dentist may take X-rays to check the root and surrounding bone of the tooth receiving the crown.
Your dentist will administer anaesthesia to the tooth and the gum tissues around the tooth.
The tooth is filed down along the chewing surface to make room for the crown.
After filing your tooth, your dentist will use paste, putty, or a digital scanner to make impressions of the tooth.
The impressions are brought to a dental laboratory where the crown will be made.
Your dentist will place a temporary crown while the crown is being manufactured.
Receiving the permanent dental crown
At the second visit, your Norlane dentist will remove the temporary crown and check the fit and colour of the permanent crown.
Creating Bridges
During your first visit, the abutment teeth are shaped by removing a portion of enamel and dentin to help crowns be placed over them.
Impressions of your teeth are then created.
Your dentist will put a temporary bridge while your bridge is being fabricated.
On your second visit, your temporary bridge will be removed, and the new permanent bridge will be adjusted to achieve a correct fit.
If the dental bridge is fixed, your dentist may glue it in place for a few days, making sure it fits snugly. After this period, the bridge is permanently bonded into place.
Crowns and Bridges in Norlane Geelong
Norlane Dental Surgery will help you achieve the optimal state of oral health. We provide a wide range of restorations for patients who reside in Norlane and its surrounding areas.
Crowns and Bridges in Norlane Geelong
To learn more about crowns and bridges in Norlane, call us on (03) 5278 2666 or request your appointment online.
We are located at 124 Sparks Road in Norlane.
Frequently Asked Questions
Are crowns or bridges long-lasting?
Fixed restorations typically last up to 15 years. This can be reduced if you do not clean the teeth properly and allow gum disease or dental decay to affect the teeth.
Do I need to get a root canal treatment before a dental crown?
It's not usually required to get a root canal treatment before getting a dental crown. However, you will most likely need to have a crown installed to protect a tooth that has just undergone root canal therapy.
Are dental crowns or bridges noticeable?
Crowns and bridges are made of natural-looking materials that make them indistinguishable from your natural teeth.
We offer Interest Free Plans – No Interest Ever!



We accept EFTPOS, all major Credit Cards as well as HICAPS, MBF, Medibank Private, HCF & All major health funds.




We are now accredited to NSQHS Standards and HDAA.


NEED DENTAL ADVICE? JUST ASK US A QUESTION.
(replies during business hours)
Book Your Dental Consultation Today!
We accept EFTPOS, all major Credit Cards as well as HICAPS, MBF, Medibank Private, HCF & All major health funds.
OPENING HOURS

Mon: –
Tue-Fri: –
Sat: –
Sun: Closed
PARKING/PUBLIC TRANSPORT
There is ample free car parking onsite
Norlane Geelong dentist also serving local communities in Geelong, North Geelong, West Geelong, East Geelong, South Geelong, Corio, Lara, North Shore, Highton, Belmont, Little River, Newtown, Armstrong Creek, Ceres and Grovedale.