Mouthguards and Splints Norlane Geelong
The teeth's enamel is the hardest substance in the body, and it is as hard as some kinds of steel. However, despite their hardness, our teeth can still suffer damage. Whether by accidents, sports activities, or bruxism, our teeth are exposed to accidents more often than we think.
At Norlane Dental Aesthetics and Implants, our goal is to make sure that you have strong, healthy teeth protected even during all kinds of fun! Enjoy our custom-made mouthguards and splints for optimal protection, including during sleep.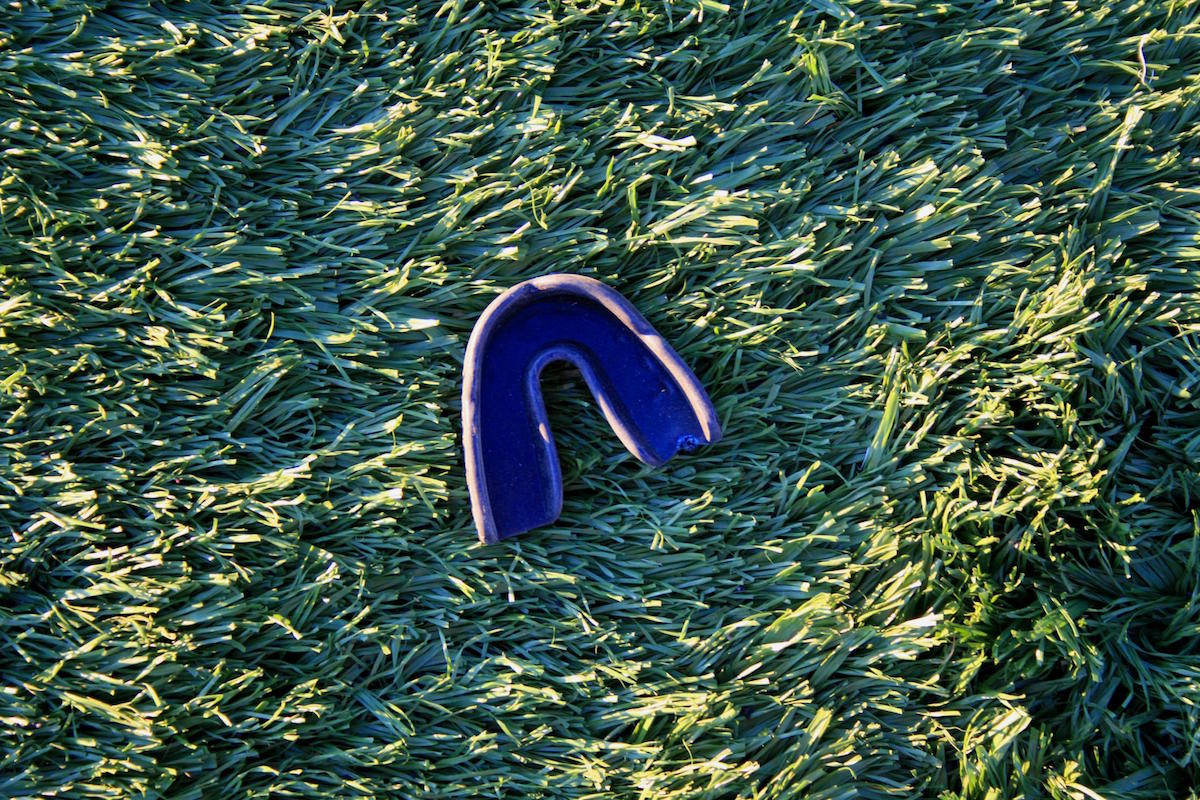 Do you clench or grind your teeth during sleep?
Teeth grinding or bruxism means clamping your upper teeth and lower back teeth tightly together, especially at night, which results in enamel and teeth breakage.
The constant pressure on the tissues, muscles, and other structures of the jaw causes jaw pain, headache, and more.
To help lessen the stress in your jaw, your dentist at Norlane Dental Aesthetics and Implants will recommend jaw exercises.
However, for added protection, we also recommend wearing an occlusal splint while sleeping, to prevent grinding.
The splint prevents teeth from grinding by keeping your upper and lower teeth from making contact while you sleep.
What is a mouthguard?
A mouthguard protects your mouth from dangerous impact. If you need a close-fitting, custom-made mouthguard, it will have to be made either by your Norlane dentist or produced at a laboratory after the dentist takes an impression of your mouth.
Mouthguards are built to safeguard your teeth from sharp blows during exercise and contact sports. They are widely used by boxers, though some other professional, recreational, and competitive athletes also wear mouthguards.
What is a splint?
A splint is used for several purposes in dentistry. Among these, the most common is stress management.
When you are stressed, you tend to unknowingly release it on your teeth by clenching your cheek muscles and grinding your teeth.
This places your jaw structures under heavy pressure, resulting in damaged teeth and jaw joints. To reverse the effects, the dentist places a splint between your upper and lower teeth to prevent grinding.
Mouthguards and Splints in Norlane Geelong
Prevention is always better than cure.
At Norlane Dental Aesthetics and Implants, we provide preventive dental services that will help you maintain your oral health and prevent dental issues from occurring, including custom-made mouthguards and night splints.
Mouthguards and Splints in Norlane Geelong
For more information about mouthguards and splints in Norlane, call us on (03) 5278 2666 or request your appointment online.
We are located at 21 Princes Highway in Norlane.
Frequently Asked Questions
Why would I need a mouthguard?
While injuries to the teeth, jaw and soft tissues around the mouth can occur during many activities, they are more likely to occur while playing contact and semi-contact sports.
If you or your child play sports or enjoy other activities during which the teeth may be at risk to impact, it is important to wear a mouthguard. This will protect the teeth during impact, avoiding chipping, breaking or, even from being knocked out.
Why do I need to wear splints?
If you have bruxism, you need a splint to prevent the following conditions:
Chipped, worn out, fractured, and lost teeth. Patients who suffer from bruxism often find activities like chewing painful; the splints absorb the pressure of your teeth, which makes eating easier.
Jaw pain, headaches, tenderness, muscle tightness and TMD that can have debilitating effects on your day-to-day life. Wearing splints is an incredibly effective way of addressing and preventing this pain and helping you enjoy life more.