We're Moving to a New Location!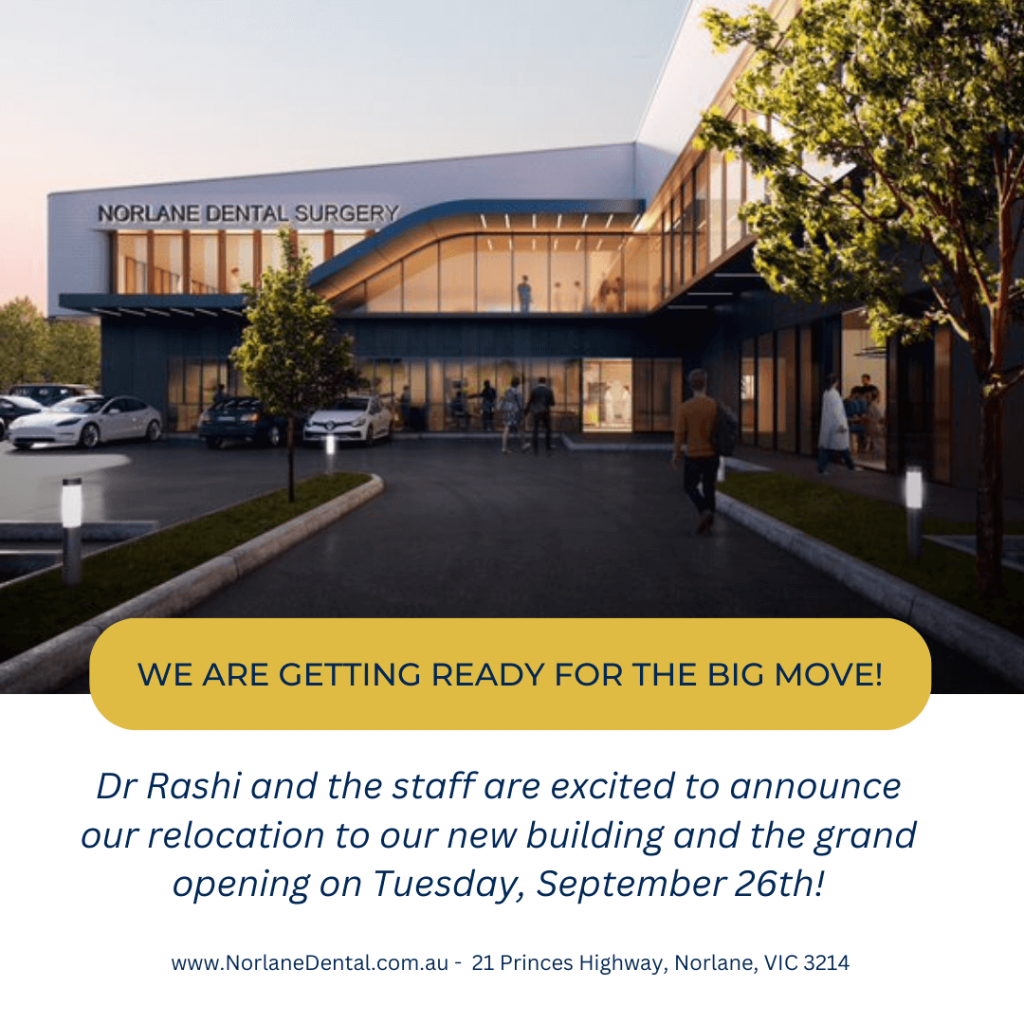 Dear valued patients,
We are excited to announce that Norlane Dental Aesthetics and Implants is moving to a brand new location!
As we strive to provide you with the best possible dental care, we have decided to expand our practice and create a more comfortable and beautiful environment for your dental visits.
We wanted to share this news with you and provide information about the upcoming changes.
Firstly, we want to assure you that despite our relocation, nothing changes when it comes to the exceptional care and service you have come to expect from us.
Our commitment to your oral health remains unwavering, and our wonderful staff will continue to provide the same level of care you have grown accustomed to.
In our new facility, you can look forward to bigger, better, and more beautiful surroundings designed with your comfort in mind.
We have carefully crafted our new space to create a welcoming and relaxing atmosphere, ensuring that your dental experience remains positive and stress-free.
Our team of gentle dentists, hygienists, and support staff will be transitioning to the new location, so you will still see the familiar faces you know and trust.
We understand the importance of continuity in healthcare relationships, and we want to assure you that your current care plan and any ongoing treatments will seamlessly continue at our new premises.
The new address for Norlane Dental Aesthetics and Implants will be:
21 Princes Highway, Norlane, VIC 3214
We will share the exact moving date and any additional information regarding the transition on our Facebook page, so please follow us for updates.
We will also keep our website updated with all the necessary information and contact details.
If you have any questions or concerns regarding the move, our dedicated team is here to assist you.
Feel free to reach us at (03) 5278 2666 or info@norlanedental.com.au, and we will be happy to answer any questions you may have.
Thank you for your continued trust in Norlane Dental Aesthetics and Implants. We are grateful for the opportunity to serve you and look forward to welcoming you to our new location.
Warm regards,
Norlane Dental Aesthetics and Implants Team
Relocating to the new building – see our progress here