Beyond Anxiety: How Laughing Gas Can Transform Your Dental Visits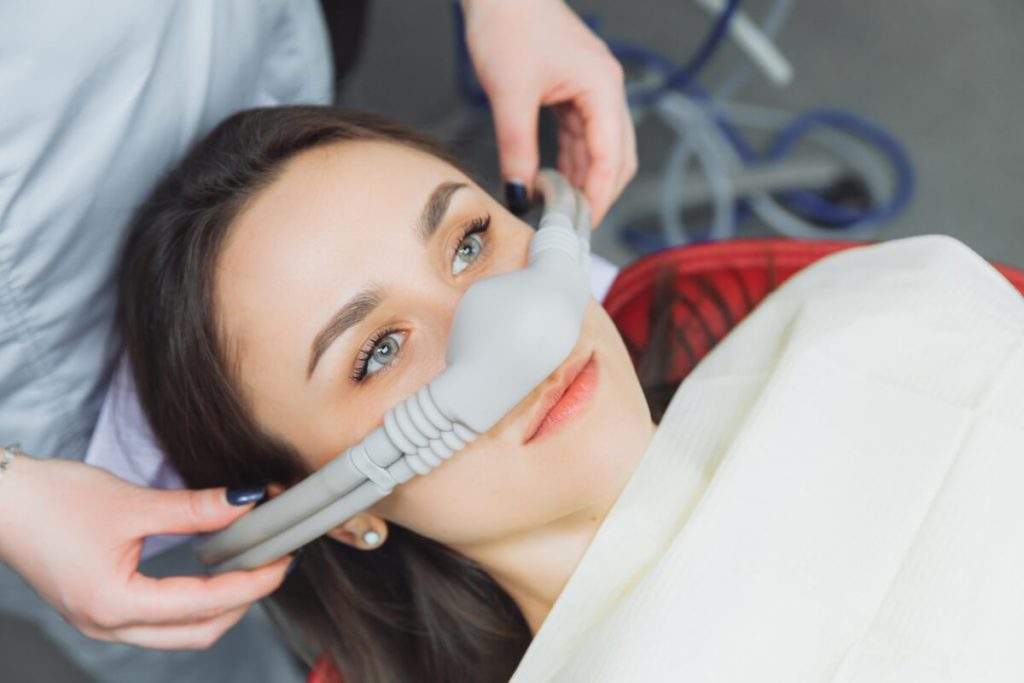 People may face significant challenges in receiving essential medical care due to dental anxiety and phobia.
Laughing gas, however, can aid in relaxation by easing dental anxiety.
During the next visit, you can discuss using laughing gas with our dentist if you believe it would be beneficial.
How Does Laughing Gas Work?
A mask covering the nose is used to give laughing gas. This gives you access to laughing gas and oxygen, allowing you to breathe comfortably.
You should feel at ease soon after the mask is placed over your nose.
The effects of laughing gas will quickly wear off after our dentist removes the mask after your appointment.
Laughing gas can be used for various dental treatments, including cavity filling and teeth cleaning.
To control discomfort, however, some procedures can also need local anaesthesia.
Our dentist will be able to manage your discomfort and dental phobia to help you maintain good oral health.
Laughing gas is excellent for persons with special needs and even those who require emergency dental care, in addition to aiding with dental anxiety.
If this applies to your circumstance, speak with our dentist to see whether laughing gas is the best action for you.
Advantages of Laughing Gas
Nitrous oxide is not called sleep dentistry because it allows patients to rest during dental operations while receiving healthy smile care.
It may create giddiness during treatment, but it permits dentists to collaborate. It can also benefit people with dental anxieties because it relaxes without making them sleepy.
Laughing gas is a non-invasive alternative to oral sedation, allowing patients to recover at home after dental appointments.
Nitrous oxide wears off quickly, reducing recovery and preventing grogginess or sleepiness. The calming effect wears off with the removal of the breathing mask.
Possible Side Effects
Lightheadedness and limb weight gain are usual adverse effects of laughing gas. When you stop breathing in the gas, these effects fade.
It is non-numbing and suitable for all ages. A dentist may use a local anaesthetic to relieve pain, and the afflicted area will be numb for around two hours following the appointment.
Laughing Gas: Are You a Good Candidate?
Although most dental patients can safely choose nitrous oxide, several factors must be considered. Make sure to go over all of your medical history with your dentist.
Consider the advantages and disadvantages of using laughing gas before choosing to use this agent if you belong to any of the following categories:
Drug Dependence
Chronic obstructive pulmonary disease in the past
Pregnancy's first three months
Serious emotional problems
Laughing gas in Norlane Dental Aesthetics and Implants
Norlane Dental Aesthetics and Implants provides many dental treatments, including inhalation sedation with laughing gas.
We are a multi-surgery practice operating for over 30 years, taking care of the oral health needs of the communities.
Visit your Norlane dentist today!
For more information about our laughing gas services in Norlane, call us at (03) 5278 2666 or request an online appointment.
We are located at 21 Princes Highway in Norlane.