Office Location
124 Sparks Rd, Norlane, VIC 3214
CBCT Norlane Geelong
Dental Cone Beam Computed Tomography (CBCT) is a specialised type of X-ray that provides more information than conventional dental or facial X-rays. This computerised scan uses advanced technology to generate 3D images.
Benefits of Dental CBCT Scan
Dental CBCT scan:
Provides 3D images of dental structures, soft tissues, nerve paths and bone which is considerably more detailed than conventional two-dimensional dental X-rays.
Allows for more accurate and precise diagnosis and treatment planning.
Is simple and comfortable and can diagnostically image both bone and soft tissue at the same time.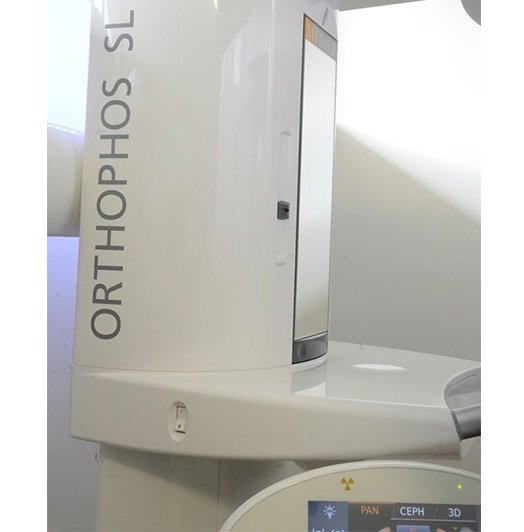 Common Uses of a Dental CBCT Scan
Dental CBCT scans are used to assess the following treatment options:
Precise placement of dental implants and tooth orientation
Calculating the size and shape of the dental ridge
Evaluation of the quantity and quality of the bone
Evaluation of nasal cavity
Finding out the need for a bone graft or sinus lift
Surgical planning for impacted teeth
Detecting inferior alveolar nerve position for removal of lower wisdom teeth
Locating the origin of pain
Detecting, measuring and treating jaw tumours
Diagnosing temporomandibular joint disorder (TMJ)
Cleft palate evaluation
Orthognathic surgery planning
CBCT in Norlane Geelong
At Norlane Dental Surgery, we use CBCT scans on our patients to ensure they receive the best possible care that they so richly deserve.
By using Cone Beam Computed Tomography (CBCT), your trusted Norlane Geelong dentist creates a well-planned treatment design for your dental care needs.
CBCT in Norlane Geelong
Schedule your appointment online today or give us a call at (03) 5278 2666. We look forward to meeting you!
We are located at 124 Sparks Road in Norlane.
Frequently Asked Questions
What is a CBCT scan?
CBCT stands for "Cone Beam Computed Tomography", a 3D X-ray. It uses a cone-shaped beam that allows us to get the information we need with lesser radiation.
Why do I need one?
Dentists will recommend a CBCT scan for several of reasons. One is to see a 3D image prior to surgery or implant placement for your safety.
How long will the scan take?
The typical CBCT scan lasts just under 9 seconds.
We offer Interest Free Plans – No Interest Ever!



We accept EFTPOS, all major Credit Cards as well as HICAPS, MBF, Medibank Private, HCF & All major health funds.




We are now accredited to NSQHS Standards and HDAA.


NEED DENTAL ADVICE? JUST ASK US A QUESTION.
(replies during business hours)
Book Your Dental Consultation Today!
We accept EFTPOS, all major Credit Cards as well as HICAPS, MBF, Medibank Private, HCF & All major health funds.
OPENING HOURS

Mon: –
Tue-Fri: –
Sat: –
Sun: Closed
PARKING/PUBLIC TRANSPORT
There is ample free car parking onsite
Norlane Geelong dentist also serving local communities in Geelong, North Geelong, West Geelong, East Geelong, South Geelong, Corio, Lara, North Shore, Highton, Belmont, Little River, Newtown, Armstrong Creek, Ceres and Grovedale.