Finding The Right Dentist in the Norlane Geelong Area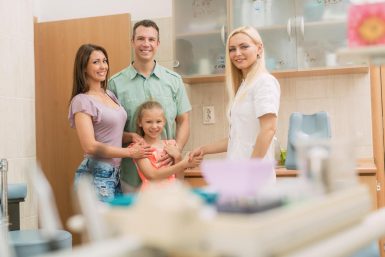 Proper dental care should never be taken lightly.
People who don't follow a regular oral hygiene routine and don't deal with dental problems as quickly as possible often suffer from terrible consequences and treatments that go far beyond what could have been needed if regular checkups had identified the problem early.
This is why dentists recommend that we all visit the dentist for regular checkups at least every six months.
This is also why it's important to choose a dentist that is not only effective and convenient, but one that makes you (and your family!) feel comfortable and calm.
Your dentist is a long-term partnership for your health, so you need to be satisfied with services rendered for years to come. But how does one find such a dentist?
At Norlane Dental Aesthetics and Implants, we can answer that question!
Some Questions to Consider
It is vital to get a good feel for your potential dentist and their office.
To help you, Norlane Dental Aesthetics and Implants suggests you ask the following questions as well as any others you might come up with.
Do you require special treatment, care, or technology from your dentist?
Are you given complete information on treatment fees, payment options, and steps of treatment before getting in the dental chair?
How does the dentist deal with an emergency? What emergency care services are offered, and when?
Ask if your potential dentist accepts your dental insurance plan. If you do not have insurance, will the practice take your credit card? Even with insurance, some treatments may not be fully covered. Since it is a bad idea to postpone procedures if you can't pay all at once find out if the dentist offers financing options.
How does the dentist deal with dental anxieties or fear?
What are the dentist's educational background, experience, credentials, awards, etc.?
Is the practice up to date on the latest dental methods and techniques?
Does the dentist mention "preventive dental care," "gentle care", or "family dental care?"
Finding your dentist in the Norlane area
Ask your family, friends, and anyone else you trust if they have a dentist they recommend. Don't just stick to family and friends – ask your current pharmacist, doctor, or dentist if you are moving to the Norlane area.
Use Internet tools like Google and Yelp to learn what other patients think about potential dentists. Look for reviews with complete narratives and specific details, that kind of review tends to be more trustworthy. Begin broadly, just typing in the name of your city and the word "dentist" should bring up a Google map and a fairly comprehensive list of dentists in the area.
Take advantage of dental organizations. Organizations, including the Australian Dental Association, have websites that search for dentists. You can search by state, location, radius, and specialty.
Browse dentists' websites. If a dentist doesn't have a good website, they might not be looking for new patients. On the website, check out the look and feel of the office, read their blog, and check to see if they have specials. If you have a specific dental concern, browse the list of treatments to make sure they offer what you need. You can learn a lot from a website.
Visit! Nothing is as informative as a visit to the office to meet with the staff and dentist. Different offices have different teams, layouts, and decorations, and thus a different atmosphere. It is crucial that you feel comfortable in the office and the dental chair. That is particularly important if you have children. While there, check out the office and dental surgeries to make sure they are clean and the staff wears proper protective gear.
If you have questions, ask them. Is the dentist interested in whole body health? What professional organizations are they members of? Can they offer references? Do they have a satisfaction guarantee or a no-waiting policy? Will they discuss with you ways of preventing the dental issues they are treating?
There is no such thing as too many questions when you are searching for a new dentist.
Dental Health Now, at Norlane Dental Aesthetics and Implants!
At Norlane Dental Aesthetics and Implants, we believe everyone deserves excellent quality dentistry, and our goal is to help you achieve this.
Norlane Dental Aesthetics and Implants is a multi-surgery dental practice Norlane which has been operating for over 30 years taking care of the oral health needs of the community.
At Norlane Dental Aesthetics and Implants, our focus remains on providing patients with exceptional general, orthodontics and Implant dentistry.
We have a particular interest in implants, orthodontics and smile rejuvenation via veneers and crowns and bridges, while also dealing with the unexpected dental emergencies we all dread.
If you would like to know more about us, please contact us now for a consultation.
Our promotions
FREE Orthodontic Consultation / Invisalign
FREE Dental Implants Consultation
Medicare Bulk Bill for eligible children (up to $1,000)
Same Day Emergency Appointment
Call us on (03) 5278 2666 or visit us at 21 Princes Highway in Norlane.