FREE Orthodontics Consultation
Orthodontics Norlane Geelong
Brace Yourself… Here Comes Norlane Dental Surgery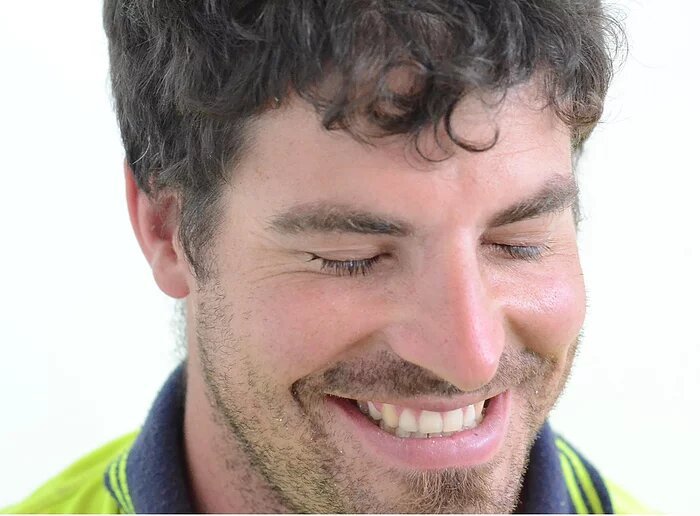 "WE TRANSFORM YOUR SMILE YOU TRANSFORM YOUR LIFE"
People of any age can benefit from orthodontic treatment. Teeth that are crooked, crowded, or that stick out affect the way your teeth look and work. Orthodontic treatment not only improves the look of your smile but your health as well.
Straight teeth are easier to clean and less likely to get tooth decay or injured. If you are not happy with the way your teeth look or work, orthodontic treatment may help.
Steve had Braces at Norlane Dental. Look at his smile now!
People of any age can benefit from orthodontics. Crooked or crowded teeth affect the way your teeth look and function.
Orthodontic treatments not only improve the look of your smile but your health, too. Straight teeth are easier to manage and less likely to get tooth decay or damage.
If you are unhappy with the appearance or function of your teeth, orthodontic treatments may help.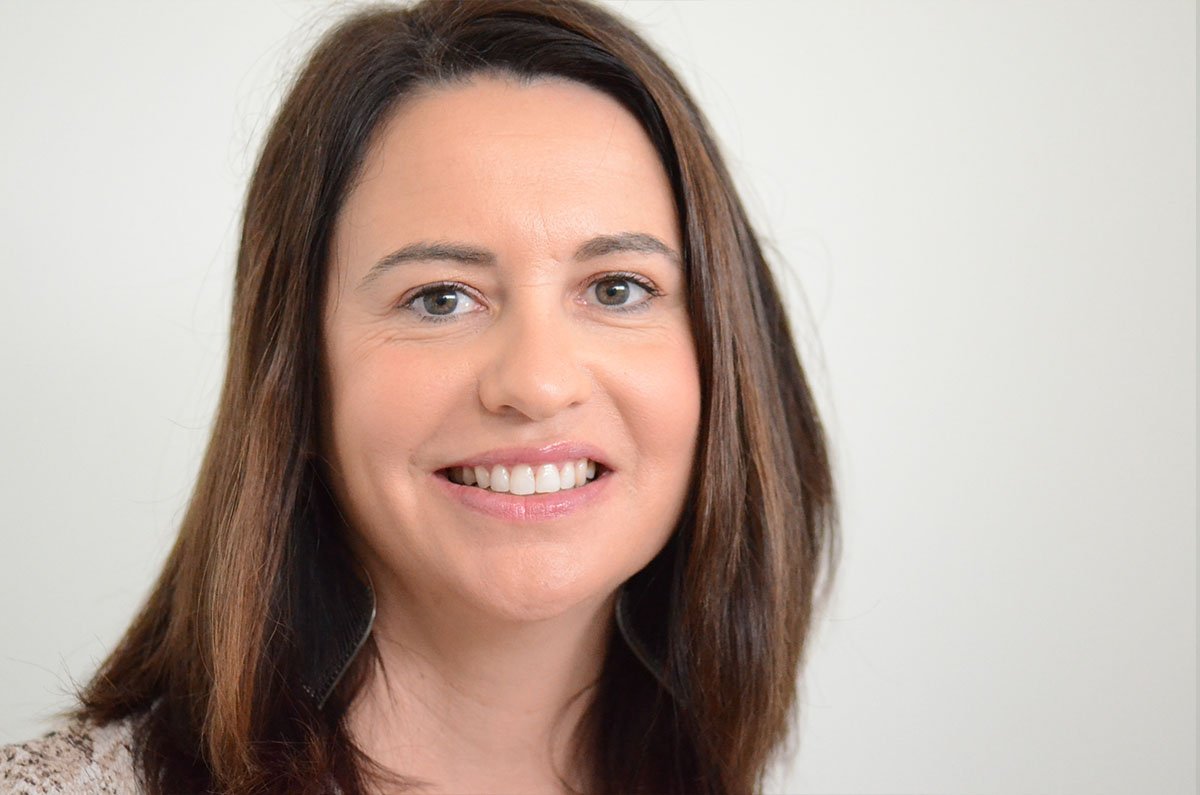 What does Orthodontics do?
Orthodontics covers the diagnosis, prevention and correction of dental and facial irregularities occurring as a result of:
A bad bite or malocclusion
Missing or extra teeth
Misaligned teeth
Crooked teeth
Crowded teeth
An overbite
An underbite
Misaligned jaw position
A disorder of the jaw joint
Orthodontic Treatment Options for Everyone
There are different types of braces, which are suitable for both adults and children.
These include: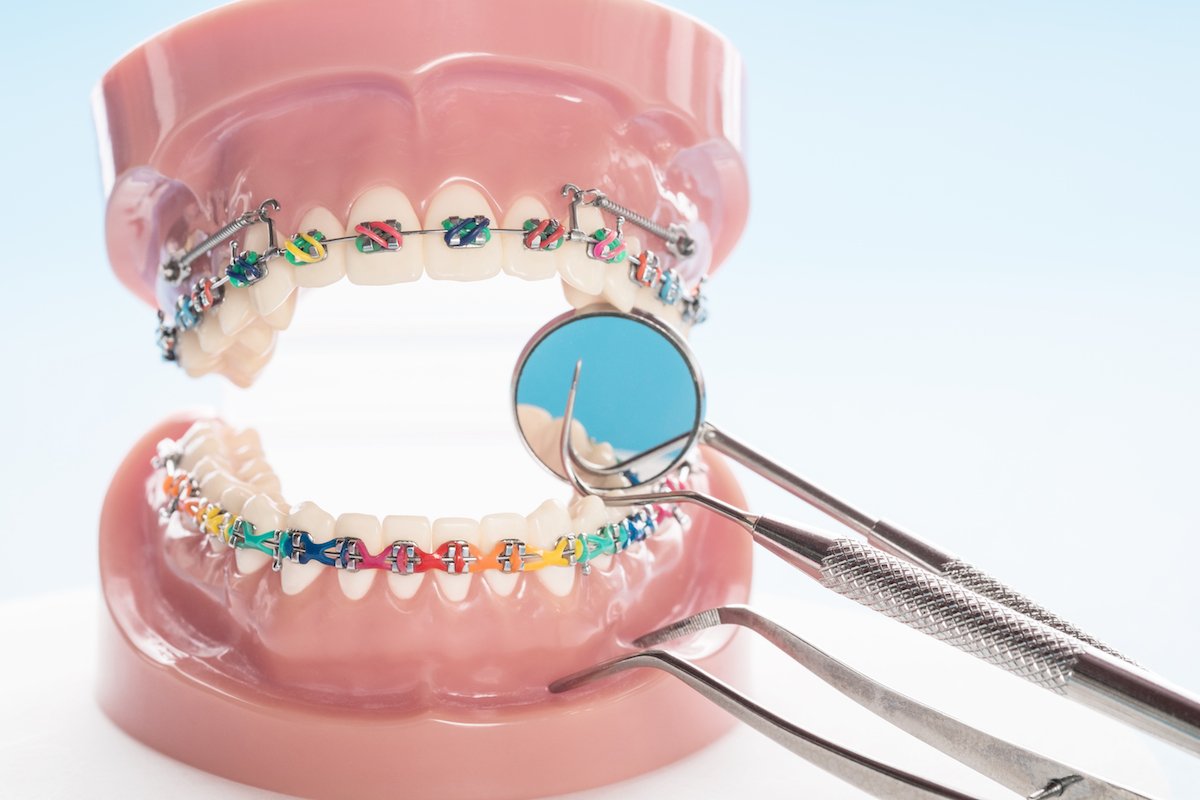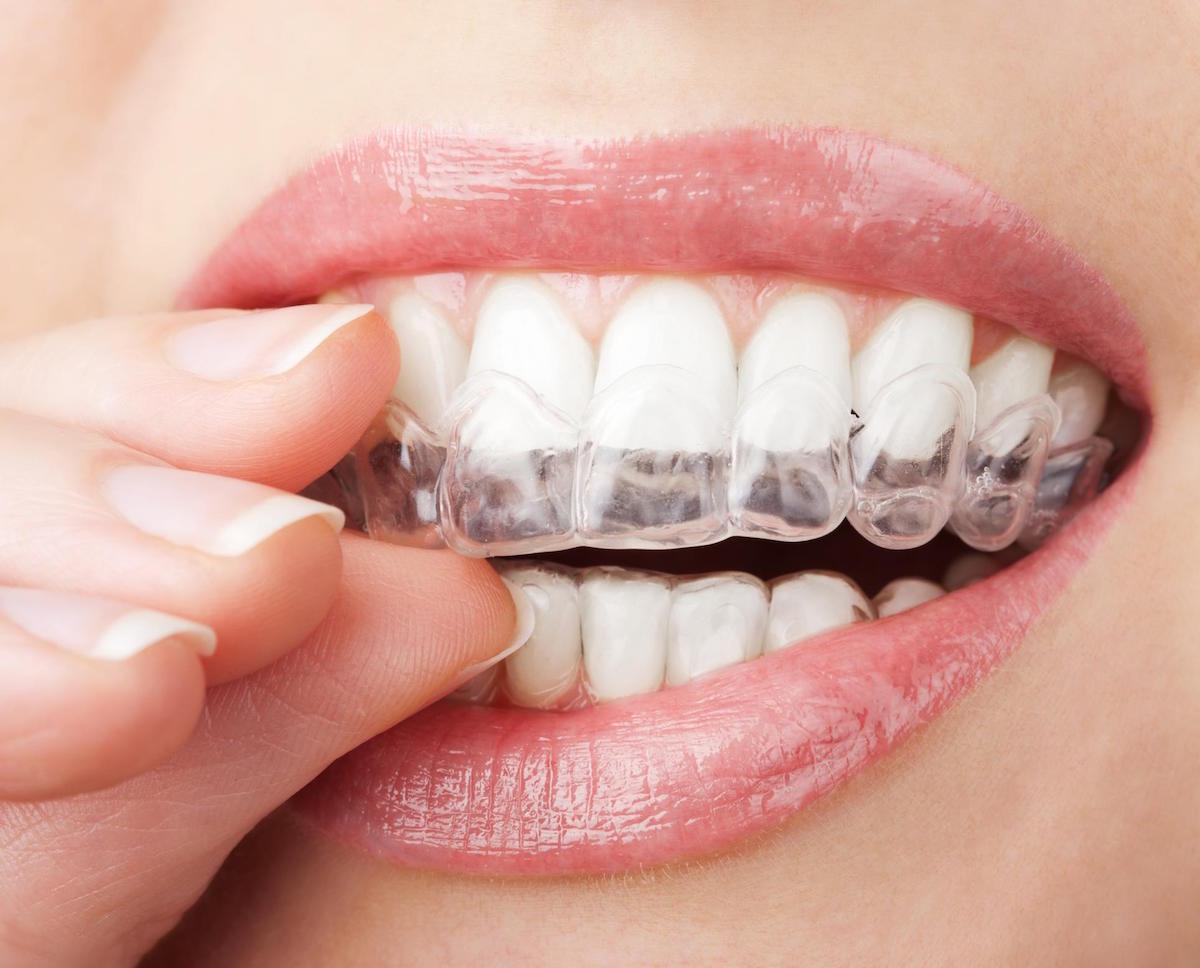 Invisible Braces (Invisalign®)
The Invisalign® System is a virtually invisible and hygienic approach to straighten your teeth effectively.
Invisalign® treatment uses the unique SMARTForce Technology to create a series of custom-made removable aligners for you.
Just wear these aligners, made of virtually invisible material, over your teeth to move them to the ideal position gradually.
Conventional Braces (Metal Brackets)
These are the metal brackets and archwires that most people think of when they hear the word "braces."
But, modern brackets are smaller and less obvious than the notorious "metal-mouth" braces.
Plus, new archwires use your body heat to help move teeth more quickly and less painfully than the older ones.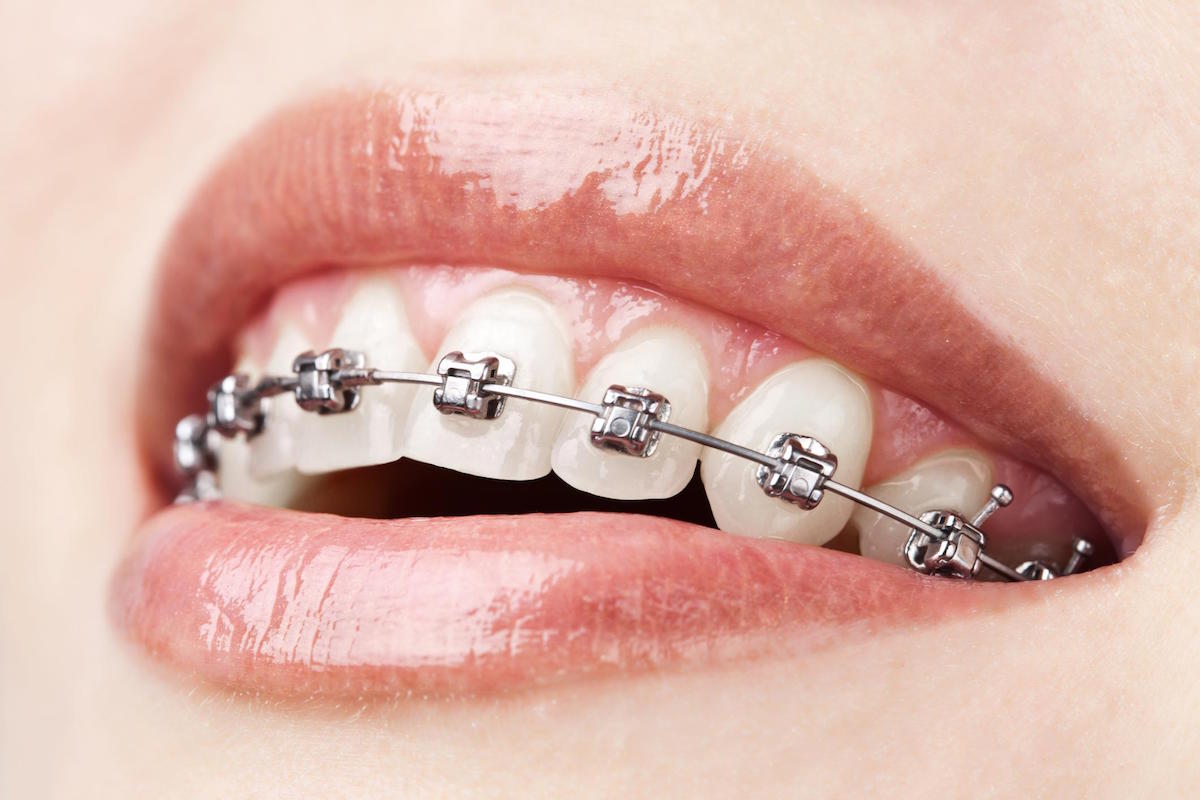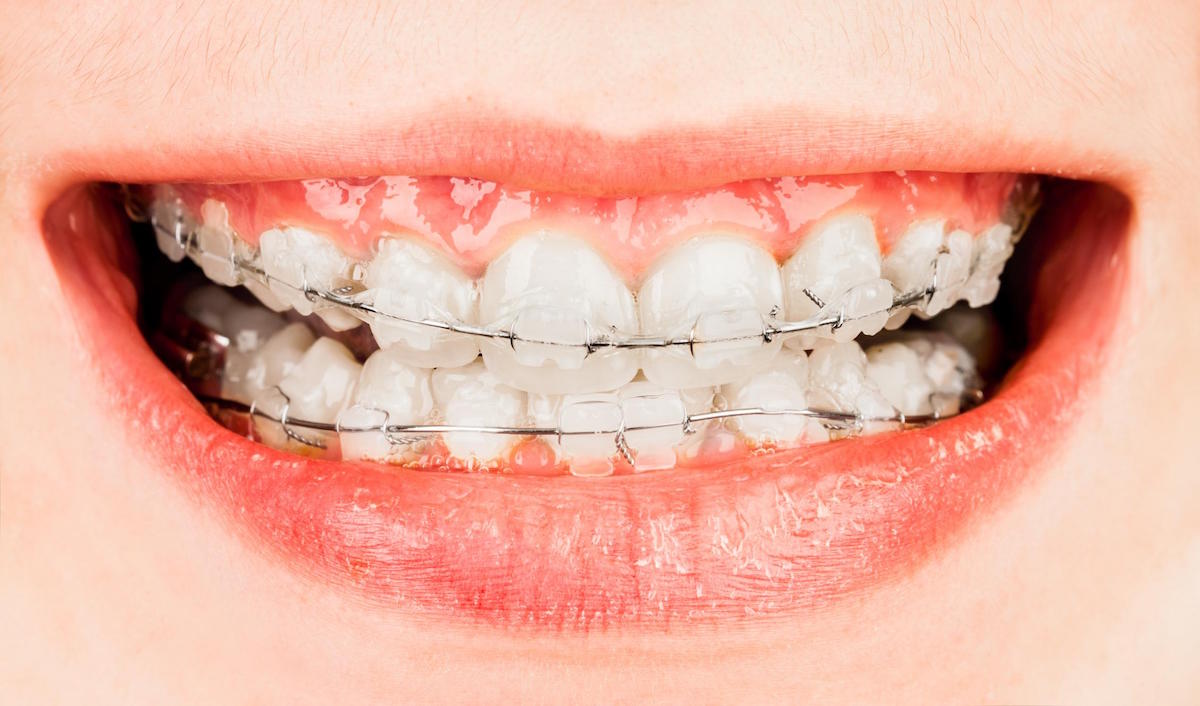 Cosmetic Braces (Ceramic or White Brackets)
Ceramic braces are the same size and shape as metal braces, except that they have tooth-coloured or clear brackets that blend into teeth.
Some even use tooth-coloured wires to be even less obvious.
Why You May Need Orthodontics
The position of your teeth and jaws affects your bite. Your bite is how your upper and lower teeth come together.
When the upper and lower teeth do not meet together properly, this is called a malocclusion or a bad bite.
Missing, crooked, crowded or protruding teeth can advance to a bad bite. Thumbsucking may also affect your bite.
A bad bite can give you a hard time chewing some foods and may cause teeth to wear down. It can also result in muscle tension and pain.
Teeth that stick out chip or break more easily. Crowded and crooked teeth are harder to maintain and may be more likely to get cavities and gum disease.
Fixing a bad bite improves your smile and your health. Different types of bad bites include an overbite, a crossbite, an overjet and an open bite.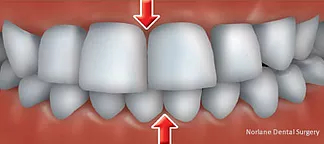 Crossbite: A crossbite occurs when one or more of your upper teeth don't line up with the appropriate lower tooth or teeth.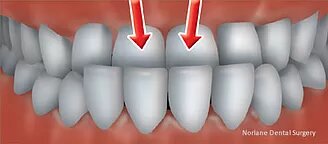 Underbite: An underbite occurs when the upper teeth fit inside the arch of the lower teeth.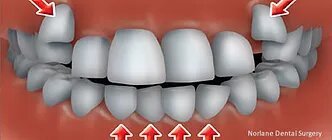 Crowded: Crowded or overlapped teeth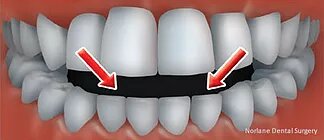 Openbite: An open bite occurs when the back teeth are together and there is an opening between the lower and upper front teeth.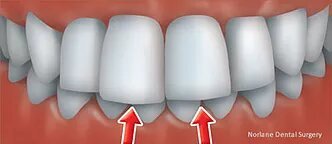 Deepbite: A deep bite occurs when the upper front teeth cover the lower front teeth too much.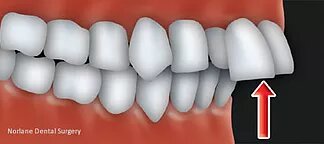 Overjet: An overjet occurs when the upper front teeth protrude.
FREE Orthodontics Consultation in Norlane Geelong
Orthodontics performs a great role in building one's self-esteem. At Norlane Dental Surgery, we provide reliable orthodontic solutions to irregular bites and jaw alignments.
Visit your Orthodontist today…. your smile will thank you!
Orthodontics in Norlane Geelong
To claim your FREE Orthodontics Consultation, call us on (03) 5278 2666 or book your appointment online.
We are located at 124 Sparks Road in Norlane.
Frequently Asked Questions
How are orthodontists and dentists different?
There are more differences than similarities between the two. A dentist is similar to your family doctor — great for check-ups and filling cavities. An orthodontist needs additional schooling as a dental specialty. Another difference is that orthodontists specialise in helping patients with the alignment of their teeth, improving their bite, or fitting them for corrective devices.
Why should I get orthodontic treatment?
There are two reasons: aesthetics and function. Having a beautiful smile not only changes the way people see you but also enhances your own self-image. Orthodontic treatments also allow your teeth to function better and make it easier to keep them clean, which can improve your overall health.
What is the best age to see an orthodontist?
If you want to enhance the look and feel of your smile, then any age can be a great age to see an orthodontist. Children are recommended first visit an orthodontist around the age of seven; however, orthodontic treatment is not exclusive to children and young adults, with about one in every four orthodontic patients being over the age of 21. Whether you're visiting for a check-up or considering to receive treatment, any time is an excellent time to see the orthodontist.
Will braces hurt?
New technology allows us to use lighter pressure to move the teeth over a much shorter period. You can expect the braces to feel soreness for a few days after they are placed and after each adjustment. This can be relieved with an over-the-counter pain reliever. Modern braces are smaller, more comfortable and use technology that reduces the discomfort. We use the latest in technology to reduce discomfort and treatment time.
We offer Interest Free Plans – No Interest Ever!


We accept EFTPOS, all major Credit Cards as well as HICAPS, MBF, Medibank Private, HCF & All major health funds.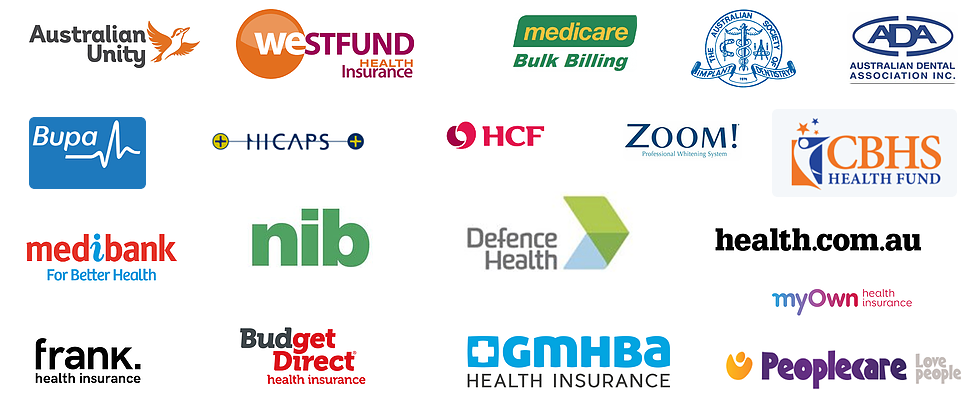 We are now accredited to NSQHS Standards and HDAA.


NEED ADVICE? JUST ASK US A QUESTION.
(replies during business hours)
Book Your Consultation Today!
We accept EFTPOS, all major Credit Cards as well as HICAPS, MBF, Medibank Private, HCF & All major health funds.
OPENING HOURS

Mon: –
Tue-Fri: –
Sat: –
Sun: Closed
PARKING/PUBLIC TRANSPORT

There is ample free car parking onsite
Norlane dentist also serving local communities in Geelong, North Geelong, West Geelong, East Geelong, South Geelong, Corio, Lara, North Shore, Highton, Belmont, Little River, Newtown, Armstrong Creek, Ceres and Grovedale.