Why a Visit to Norlane Dental Aesthetics and Implants Brings Smiles!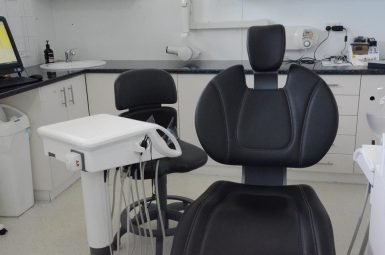 At Norlane Dental Aesthetics and Implants, our practice is designed to support you, your dental health, and your overall health.
When you visit Norlane Dental Aesthetics and Implants, you become a member of our team family of dentists, hygienists, and staff members. Our commitment is to help you be an informed, active, and satisfied patient – one who understands and directs their own dental health.
Our job is to give you the information that helps you make informed decisions, and carry out the treatments we select, which are optimal for you.
From the time you first give us a call or see us on the web, through your paperwork and treatment, to your aftercare and follow-up appointments, we give world-class care, so you not only walk out of our offices with a shiny smile, but also smiling because of the experience you had, and a desire to return to us!
We prepared, even before you visit!
Our commitment to our patients and potential patients is partially expressed in our webpage. When you browse it, you get a good idea of what it is we offer – great treatment in a convenient and comfortable setting. Our friendly office staff are also happy to answer any questions you have; you can reach them at (03) 5278 2666.
We are conveniently located just off of Princes Highway, with bus stops nearby. For the convenience of patients with tight schedules, we also offer evening and Saturday hours. Your schedule won't stop you from being able to visit us!
We serve local communities in Geelong, North Geelong, West Geelong, East Geelong, South Geelong, Corio, Lara, North Shore, Highton, Belmont, Little River, Newtown, Armstrong Creek, Ceres and Grovedale.
Consultation
At Norlane Dental Aesthetics and Implants, your goals are number one. This is why part of our assessment and intake is to fully learn your dental condition, previous issues, desired outcomes, and even your budget.
Working together, we can ensure that you get the treatment you want and need. You will choose that treatment fully understanding its process, outcomes, and impact on your budget.
Our Services
To begin, we are proud that we have been recognised for our quality by Three Best Rated. Three Best Rated chose the top 3 dentists in Geelong, based on a 50-Point Inspection includes customer satisfaction, reviews, ratings, reputation, history, complaints, trust, cost, and general excellence. We were chosen!
Our general dentistry services include:
Our cosmetic dentistry services include:
Our preventive dentistry services include:
Our orthodontic services include:
Finally, we also offer children's dentistry and emergency dentistry!
Our Post-treatment Care
Norlane Dental Aesthetics and Implants's commitment to your care goes long beyond your appointment. Our staff can help you with recommended aftercare, schedule your next appointment with us, and help you navigate various payment options.
Norlane Dental Aesthetics and Implants offers interest-free payment plans such as zipPayment, afterpay, and MySmilePlan openpay. Give us a call to learn more about these options. We also accept EFTPOS, all major Credit Cards as well as HICAPS, MBF, Medibank Private, HCF, and all major health funds.
For children, we offer the possibility of the Child Dental Benefits Schedule, which can provide eligible children with up to $1,000 over a two-year period.
As you leave, our staff will also be happy to set you up with a date for your next appointment.
We also offer a rotating menu of promotions, which you can find here.
Dental Health Now, at Norlane Dental Aesthetics and Implants!
At Norlane Dental Aesthetics and Implants, we believe everyone deserves the highest quality dentistry, and our goal is to help you receive it.
Norlane Dental Aesthetics and Implants is a multi-surgery practice in operation for over 30 years, taking care of the varied oral health needs of the Norlane community. At Norlane Dental Aesthetics and Implants, our focus is on providing patients with exceptional general, orthodontic, and Implant dentistry.
We have a particular interest in implants, orthodontics and smile rejuvenation via veneers and crowns and bridges, while also dealing with the unexpected dental emergencies we all dread.
If you would like to know more about us, please contact us now for a consultation.
Call us on (03) 5278 2666 or visit us at 21 Princes Highway in Norlane