Give Yourself the Gift of White Teeth This Holiday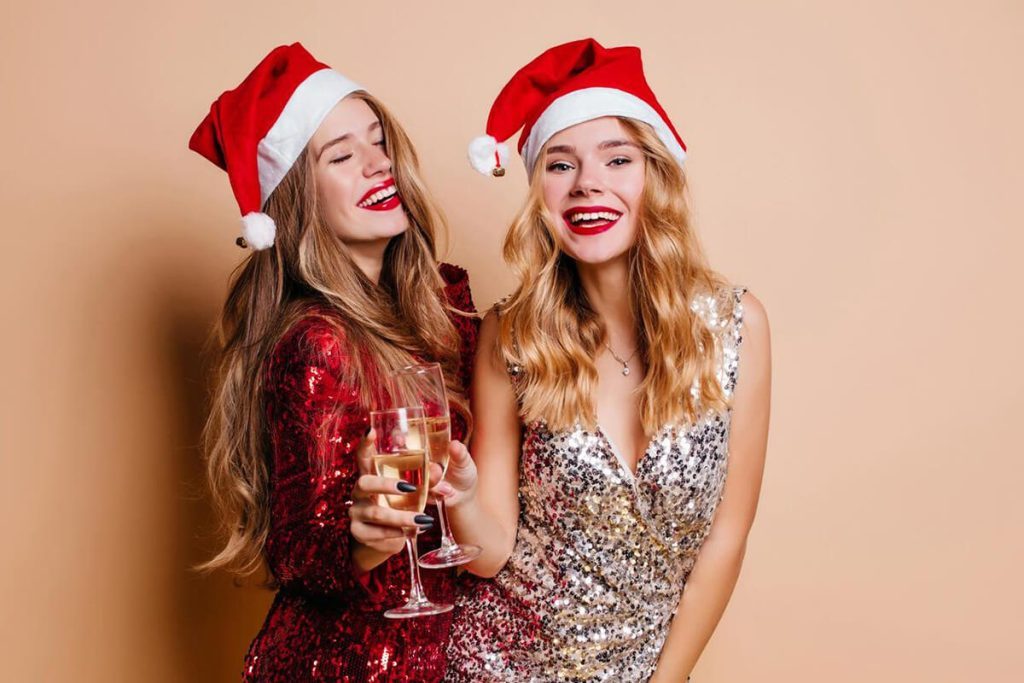 Do you want to look your best for the upcoming celebrations as Christmas approaches? Whether you're having a quiet night in or organising a sizeable New Year's Eve celebration, stun everyone with a stunning smile.
So why not whiten your teeth and give the gift of a bright smile?
What is Teeth Whitening?
Teeth whitening procedures restore stained or discoloured enamel to its former brilliance, producing an even brighter gloss that is naturally appealing.
Get immediate results in a single sitting. We can lighten your teeth up to six shades in just two hours. This process of whitening is frequently referred to as laser or power whitening.
We first coat the gums with a shield during the procedure. After that, we whiten the teeth using a gel. Your new tooth colour usually takes two to three weeks to appear.
By using these teeth-whitening options, you might achieve a dazzling new smile in time for the holidays:
The Advantages of Teeth Whitening
The most evident advantage of teeth whitening is an improved, whiter, and brighter smile that enhances your look.
However, there are other benefits of tooth whitening in addition to the aesthetic ones, such as:
It kills bacteria that may cause gum disease or tooth decay
Increased self-esteem and confidence
Boosts your self-esteem
Tips to Keep Your White Teeth White
If you are still hesitant to give yourself this present, several easy small habits and techniques keep your newly whitened teeth looking stunning.
To get the best results and longest-lasting advantages from your teeth-whitening procedure, you might wish to try the following strategies:
Maintain good oral hygiene
Brushing your teeth is the most vital thing you can do to keep them white. Drink plenty of water.
Keep coloured or highly sugared meals and beverages off your teeth for as long as possible. Even rinsing your mouth with water after ingesting a sugary drink is beneficial.
Having a clean, fresh mouth helps you feel good and increases your confidence at least as much as having white teeth.
Use caution while consuming foods and drinks that might leave stains
You can avoid juice, coffee, or tea. But you should proceed with caution. One way to decrease coffee's tendency to discolour teeth is to add milk or creamer to the beverage.
If you've had tea or juice first, follow it up with milk or water immediately; if you eat a dish like a curry that can stain your teeth, brush it as soon as possible.
Finally, refrain from using tobacco and smoking for the sake of your overall well-being and maintaining the colour of those magnificent white teeth!
Consume nutritious foods
A balanced, nutrient-rich diet rich in minerals and vitamins is essential to maintaining healthy teeth.
Foods that stimulate salivary glands can be used to keep the mouth naturally clean between brushings.
Visit your dentist regularly
Regular deep cleanings with your dental team can help keep your beautiful smile.
Let the specialists keep an eye out for possible issues so they can be identified early and resolved before they become more serious.
You don't have to experience greater agony when coping with more severe dental problems. Instead, enter the building to discuss your options for ensuring your overall well-being and oral health.
Treat Yourself to a Teeth Whitening in Norlane!
Christmas is undoubtedly the best time of the year, but if you want your teeth to be as white as possible for the holiday season, now is the time to schedule an appointment!
At Norlane Dental Aesthetics and Implants, we believe everyone deserves excellent quality dentistry, and our goal is to help you achieve this.
Contact us at (03) 5278 2666 or make your appointment online, and we'll assist you in realising your desire for a pearly white smile.
Visit us at 21 Princes Highway in Norlane.